Batley & Spen
Parliamentary constituency
These are external links and will open in a new window
General Election 2017 results

Party

Votes

%

Net percentage change in seats

Party

LAB

Labour

Tracy Brabin

Votes

29,844

header_vote_share

55.5

Net percentage change in seats

+12.3

Party

CON

Conservative

Ann Myatt

Votes

20,883

header_vote_share

38.8

Net percentage change in seats

+7.6

Party

LD

Liberal Democrat

John Lawson

Votes

1,224

header_vote_share

2.3

Net percentage change in seats

-2.5

Party

IND

Independent

Aleks Lukic

Votes

1,076

header_vote_share

2.0

Net percentage change in seats

+2.0

Party

GRN

Green Party

Alan Freeman

Votes

695

header_vote_share

1.3

Net percentage change in seats

-1.1

Party

IND

Independent

Mohammed Hanif

Votes

58

header_vote_share

0.1

Net percentage change in seats

+0.1

Change compared with 2015
Latest updates
Great get together: Send us your pictures
Today people across the UK will be attending events to remember the late MP Jo Cox, who was murdered a year ago today as she attended a constituency surgery in Birstall.
Thousands are due to take part in events called the "Great Get Together" to spread her message of unity.
If you're going to an event in Yorkshire, send us your pictures and we'll feature them in galleries throughout the day.
BBC and ITV get together for Jo Cox broadcast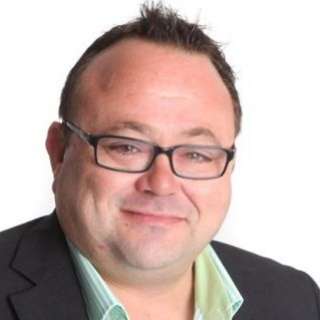 Toby Foster
Presenter, BBC Radio Sheffield
History will be made tonight as Yorkshire's two regional news programmes BBC Look North and ITV Calendar come together to report on the Great Get Together events in memory of Jo Cox.
Today marks exactly a year since the Batley and Spen MP was murdered and the two programmes are both broadcasting from Birstall Market Place where one of the events is happening.
Harry Gration from Look North and Calendar's Christine Talbot will host two programmes together - one on ITV at 18:00 and the second on BBC One in Yorkshire at 1830, which is the first time it has ever been done in the programmes' near 50 year history.
Both joined me to discuss the plan for tonight's shows:
The Great Get Together in Yorkshire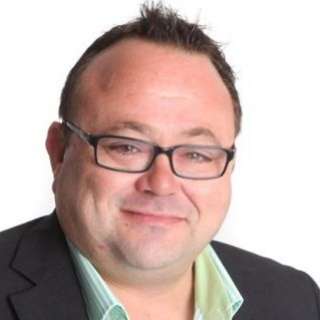 Toby Foster
Presenter, BBC Radio Sheffield
Today is the start of the Great Get Together, where communities will come together to celebrate the life of Batley and Spen MP, Jo Cox who was murdered a year ago.
Events are planned to take place across the UK, including here in Yorkshire and her husband Brendan was keen to do something special to mark the anniversary:
The Sheffield Heeley MP Louise Haigh was a friend of Jo and told me she had hoped politics would change following Mrs Cox's death:
Events held to remember murdered MP Jo Cox
Communities will come together later to celebrate the life of the murdered MP Jo Cox.
The 41-year-old was shot and stabbed in Birstall, in her Yorkshire constituency of Batley and Spen, on 16 June 2016.
To mark the first anniversary of her death her family and friends have urged people to hold events that celebrate her life.
The Great Get Together, involving picnics, street parties and concerts, runs across the weekend.
Organised by the Jo Cox Foundation, it aims to reinforce the message in Mrs Cox's maiden speech in the House of Commons that "we have more in common than that which divides us".
Watch: Family remembers Jo Cox
On Friday it'll be a year since Labour MP, Jo Cox, was shot and stabbed in her constituency.
The mother-of-two and MP for Batley and Spen, 41, was attacked by politcal extremist Thomas Mair while she was on her way to a constituency event on 16 June last year.
Now, as the anniversary of her death approaches, her parents and sister have been remembering her.
They say they're still learning to cope with the loss:
Jo Cox would have been 'hugely excited' by Labour's campaign
Jo Cox would have been "hugely excited" by the Labour Party's performance in the General Election, her widower said.
Brendan Cox, whose wife was shot and stabbed in her Batley and Spen constituency on 16 June 2016, told BBC Radio Four's Today programme her murder failed in its aim to push people apart.
He urged people to take part in a nationwide event to mark the anniversary of the MP's death.
The Great Get Together will see scores of picnics and community events held.
Mr Cox said: "It was a weird election for me because last time, two years ago, I was with her at the count.
"This one felt very empty just on a very personal level."
Batley & Spen: Labour hold
Labour's Brabin holds Batley & Spen
Labour's Tracy Brabin holds the Batley & Spen constituency.

Results
Labour
, have the following results:
21,826

total votes taken.

43.2

% share of the total vote

+1.0

% change in share of the votes
Conservative
, with candidate
Imtiaz Ameen
, have the following results:
15,769

total votes taken.

31.2

% share of the total vote

-2.3

% change in share of the votes
UKIP
, with candidate
Aleks Lukic
, have the following results:
9,080

total votes taken.

18.0

% share of the total vote

+18.0

% change in share of the votes
Liberal Democrat
, with candidate
John Lawson
, have the following results:
2,396

total votes taken.

4.7

% share of the total vote

-11.1

% change in share of the votes
Green Party
, with candidate
Ian Bullock
, have the following results:
1,232

total votes taken.

2.4

% share of the total vote

+1.3

% change in share of the votes
TUSC
, with candidate
Dawn Wheelhouse
, have the following results:
123

total votes taken.

0.2

% share of the total vote

+0.2

% change in share of the votes
Patriotic Socialist Party
, with candidate
Karl Varley
, have the following results:
53

total votes taken.

0.1

% share of the total vote

+0.1

% change in share of the votes
Change compared with 2010
Back to top