Great Grimsby
Parliamentary constituency
These are external links and will open in a new window
General Election 2017 results

Party

Votes

%

Net percentage change in seats

Party

LAB

Labour

Melanie Onn

Votes

17,545

header_vote_share

49.4

Net percentage change in seats

+9.6

Party

CON

Conservative

Jo Gideon

Votes

14,980

header_vote_share

42.2

Net percentage change in seats

+15.9

Party

UKIP

UKIP

Mike Hookem

Votes

1,648

header_vote_share

4.6

Net percentage change in seats

-20.3

Party

LD

Liberal Democrat

Steve Beasant

Votes

954

header_vote_share

2.7

Net percentage change in seats

-2.3

Party

IND

Independent

Christina McGilligan-Fell

Votes

394

header_vote_share

1.1

Net percentage change in seats

+1.1

Change compared with 2015
Latest updates
Great Grimsby MP: 'It's been a strange election'
Labour's Melanie Onn re-elected in Grimsby as UKIP vote plummets
Labour's Melanie Onn and Conservative Jo Gideon have both increased their share of the vote in Great Grimsby at the expense of Ukip's Mike Hookem, who polled 1,648 votes, a fall of 20.3% from the last election.
Great Grimsby: Labour hold
RESULT: Labour hold Great Grimsby
Labour's Melanie Onn has been re-elected in Great Grimsby with 17,545 votes.
Turnout up 10% in Great Grimsby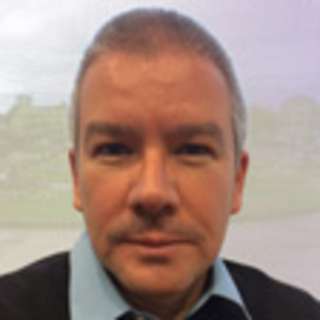 Stuart Harratt
BBC Local Live
In a trend that seems to be mirrored in a lot of constituencies, the voter turnout in Great Grimsby has gone up significantly.
North East Lincolnshire Council say it is 67%, up from 57% in 2015.
Labour's Melanie Onn is defending the seat with a majority of 4,540.
General election 2017: How do I register to vote?
Don't get left outside on polling day. Here are details of what you need and where you need to go to register for the general election on 8 June:

Results
Labour
, with candidate
Melanie Onn
, have the following results:
13,414

total votes taken.

39.8

% share of the total vote

+7.1

% change in share of the votes
Conservative
, with candidate
Marc Jones
, have the following results:
8,874

total votes taken.

26.3

% share of the total vote

-4.2

% change in share of the votes
UKIP
, with candidate
Victoria Ayling
, have the following results:
8,417

total votes taken.

25.0

% share of the total vote

+18.8

% change in share of the votes
Liberal Democrat
, with candidate
Steve Beasant
, have the following results:
1,680

total votes taken.

5.0

% share of the total vote

-17.4

% change in share of the votes
Green Party
, with candidate
Vicky Dunn
, have the following results:
783

total votes taken.

2.3

% share of the total vote

+2.3

% change in share of the votes
Independent
, with candidate
Gary Calder
, have the following results:
390

total votes taken.

1.2

% share of the total vote

+1.2

% change in share of the votes
TUSC
, with candidate
Val O'Flynn
, have the following results:
173

total votes taken.

0.5

% share of the total vote

+0.5

% change in share of the votes
Change compared with 2010
Back to top