Huddersfield
Parliamentary constituency
General Election 2017 results

Party

Votes

%

Net percentage change in seats

Party

LAB

Labour

Barry Sheerman

Votes

26,470

header_vote_share

60.4

Net percentage change in seats

+15.5

Party

CON

Conservative

Scott Benton

Votes

14,465

header_vote_share

33.0

Net percentage change in seats

+6.2

Party

GRN

Green Party

Andrew Cooper

Votes

1,395

header_vote_share

3.2

Net percentage change in seats

-3.7

Party

LD

Liberal Democrat

Zulfiqar Ali

Votes

1,155

header_vote_share

2.6

Net percentage change in seats

-3.2

Party

YRKS

The Yorkshire Party

Bikatshi Katenga

Votes

274

header_vote_share

0.6

Net percentage change in seats

+0.6

Party

IND

Independent

Marteen Thokkudubiyyapu

Votes

75

header_vote_share

0.2

Net percentage change in seats

+0.2

Change compared with 2015
Latest updates
Huddersfield: Labour hold
Huddersfield MP talks about 'importance of the north'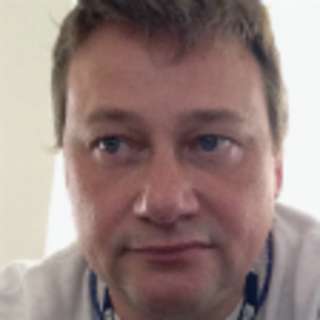 In his victory speech the Labour MP for Huddersfield, Barry Sheerman, tells supporters "you want people to know the north is as important as the south".
Breaking
RESULT: Labour hold Huddersfield
Barry Sheerman holds Huddersfield for Labour.
Clearly BBC Radio Leeds' Nick Ahad is having a tough night in Huddersfield.
I am playing a little game of how long I can resist my prawn salad to keep things interesting here in Huddersfield tonight.
We're still waiting for the results for the Huddersfield, Dewsbury, Batley and Spen and Colne Valley seats.
General election 2017: How do I register to vote?
Don't get left outside on polling day. Here are details of what you need and where you need to go to register for the general election on 8 June:  

Results
Labour
, with candidate
Barry Sheerman
, have the following results:
18,186

total votes taken.

44.9

% share of the total vote

+6.1

% change in share of the votes
Conservative
, with candidate
Itrat Ali
, have the following results:
10,841

total votes taken.

26.8

% share of the total vote

-1.0

% change in share of the votes
UKIP
, with candidate
Rob Butler
, have the following results:
5,948

total votes taken.

14.7

% share of the total vote

+14.7

% change in share of the votes
Green Party
, with candidate
Andrew Cooper
, have the following results:
2,798

total votes taken.

6.9

% share of the total vote

+2.9

% change in share of the votes
Liberal Democrat
, with candidate
Zulfiqar Ali
, have the following results:
2,365

total votes taken.

5.8

% share of the total vote

-18.9

% change in share of the votes
TUSC
, with candidate
Mike Forster
, have the following results:
340

total votes taken.

0.8

% share of the total vote

+0.1

% change in share of the votes
Change compared with 2010
Back to top