Leeds North East
Parliamentary constituency
General Election 2017 results

Party

Votes

%

Net percentage change in seats

Party

LAB

Labour

Fabian Hamilton

Votes

33,436

header_vote_share

63.1

Net percentage change in seats

+15.2

Party

CON

Conservative

Ryan Stephenson

Votes

16,445

header_vote_share

31.0

Net percentage change in seats

-1.9

Party

LD

Liberal Democrat

Jon Hannah

Votes

1,952

header_vote_share

3.7

Net percentage change in seats

-1.6

Party

GRN

Green Party

Ann Forsaith

Votes

680

header_vote_share

1.3

Net percentage change in seats

-4.0

Party

YRKS

The Yorkshire Party

Tess Seddon

Votes

303

header_vote_share

0.6

Net percentage change in seats

+0.6

Party

AGS

Alliance for Green Socialism

Celia Foote

Votes

116

header_vote_share

0.2

Net percentage change in seats

-0.7

Party

CPA

Christian Peoples Alliance

Tim Mutamiri

Votes

67

header_vote_share

0.1

Net percentage change in seats

+0.1

Change compared with 2015
Latest updates
Leeds North East: Labour hold
Breaking
RESULT: Labour hold Leeds North East
Fabian Hamilton retains Leeds North East for Labour.
Bit of advice for future MPs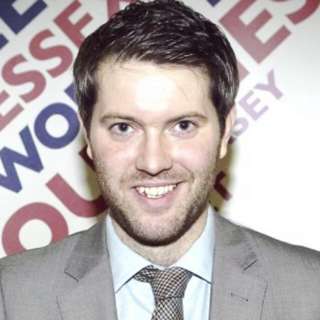 James Vincent
Reporter BBC Look North
Spotted this on the wall of Leeds Town Hall good advice for our future MPs perhaps!
Counting has started in Leeds
General election 2017: How do I register to vote?
Don't get left outside on polling day. Here are details of what you need and where you need to go to register for the general election on 8 June:

Results
Labour
, with candidate
Fabian Hamilton
, have the following results:
23,137

total votes taken.

47.9

% share of the total vote

+5.2

% change in share of the votes
Conservative
, with candidate
Simon Wilson
, have the following results:
15,887

total votes taken.

32.9

% share of the total vote

-0.2

% change in share of the votes
UKIP
, with candidate
Warren Hendon
, have the following results:
3,706

total votes taken.

7.7

% share of the total vote

+5.9

% change in share of the votes
Liberal Democrat
, with candidate
Aqila Choudhry
, have the following results:
2,569

total votes taken.

5.3

% share of the total vote

-14.3

% change in share of the votes
Green Party
, with candidate
Emma Carter
, have the following results:
2,541

total votes taken.

5.3

% share of the total vote

+5.3

% change in share of the votes
Alliance for Green Socialism
, with candidate
Celia Foote
, have the following results:
451

total votes taken.

0.9

% share of the total vote

-0.3

% change in share of the votes
Change compared with 2010
Back to top