Leeds North West
Parliamentary constituency
LAB GAIN FROM LD
LAB GAIN FROM LD
General Election 2017 results

Party

Votes

%

Net percentage change in seats

Party

LAB

Labour

Alex Sobel

Votes

20,416

header_vote_share

44.1

Net percentage change in seats

+14.0

Party

LD

Liberal Democrat

Greg Mulholland

Votes

16,192

header_vote_share

35.0

Net percentage change in seats

-1.8

Party

CON

Conservative

Alan Lamb

Votes

9,097

header_vote_share

19.7

Net percentage change in seats

+1.0

Party

GRN

Green Party

Martin Hemingway

Votes

582

header_vote_share

1.3

Net percentage change in seats

-5.8

Change compared with 2015
Latest updates
Former Leeds Lib Dem MP sings the blues after election defeat
One of the victims of the general election was Lib Dem Greg Mulholland.
His old constituency of Leeds North West saw a huge swing to Labour of 14%.
But he's not letting that affect him.
He's already changed his Twitter profile to change his job to "singer-songwriter":
Listen: 'Election was cynical move' - Greg Mulholland, ousted MP
West Yorkshire's general election results show it was Labour's night. It's increased its number of seats from 14 to 17.
The Conservatives lost two, meaning they now have five and West Yorkshire's only Liberal Democrat MP, Greg Mulholland, was pushed into second place by Alex Sobel for Labour.
Mr Mulholland says calling an election was a "cynical" move that's backfired and thinks Theresa May should resign:
Leeds North West: Labour gain from Liberal Democrat
Former Leeds North West MP says goodnight
Liberal Democrat Greg Mulholland, who lost his Leeds North West seat to Labour, has tweeted this:
Breaking
RESULT: Greg Mulholland loses Leeds North West seat
Labour's Alex Sobel has taken Leeds North West which was previously held by Liberal Democrats' Greg Mulholland (pictured below).
Bit of advice for future MPs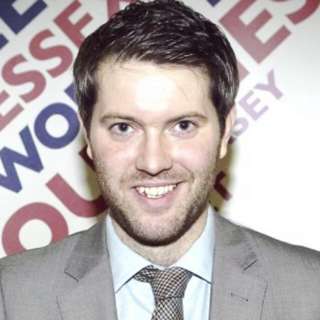 James Vincent
Reporter BBC Look North
Spotted this on the wall of Leeds Town Hall good advice for our future MPs perhaps!

Results
Liberal Democrat
, with candidate
Greg Mulholland
, have the following results:
15,948

total votes taken.

36.8

% share of the total vote

-10.7

% change in share of the votes
Labour
, with candidate
Alex Sobel
, have the following results:
13,041

total votes taken.

30.1

% share of the total vote

+9.1

% change in share of the votes
Conservative
, with candidate
Alex Story
, have the following results:
8,083

total votes taken.

18.6

% share of the total vote

-7.9

% change in share of the votes
Green Party
, with candidate
Tim Goodall
, have the following results:
3,042

total votes taken.

7.0

% share of the total vote

+5.8

% change in share of the votes
UKIP
, with candidate
Julian Metcalfe
, have the following results:
2,997

total votes taken.

6.9

% share of the total vote

+5.5

% change in share of the votes
Yorkshire First
, with candidate
Bob Buxton
, have the following results:
143

total votes taken.

0.3

% share of the total vote

+0.3

% change in share of the votes
Alliance for Green Socialism
, with candidate
Mike Davies
, have the following results:
79

total votes taken.

0.2

% share of the total vote

-0.1

% change in share of the votes
Above and Beyond
, with candidate
Mark Flanagan
, have the following results:
24

total votes taken.

0.1

% share of the total vote

+0.1

% change in share of the votes
Change compared with 2010
Back to top