Scunthorpe
Parliamentary constituency
General Election 2017 results

Party

Votes

%

Net percentage change in seats

Party

LAB

Labour

Nic Dakin

Votes

20,916

header_vote_share

52.0

Net percentage change in seats

+10.4

Party

CON

Conservative

Holly Mumby-Croft

Votes

17,485

header_vote_share

43.5

Net percentage change in seats

+10.3

Party

UKIP

UKIP

Andy Talliss

Votes

1,247

header_vote_share

3.1

Net percentage change in seats

-14.0

Party

LD

Liberal Democrat

Ryk Downes

Votes

554

header_vote_share

1.4

Net percentage change in seats

-0.7

Change compared with 2015
Latest updates
Scunthorpe seat retained by Nic Dakin
Labour's Nic Dakin retains the Scunthorpe seat with a majority of 3,431.
RESULT: Labour hold Scunthorpe
Nic Dakin holds on to the Scunthorpe seat for Labour.
'Neck and neck' in Scunthorpe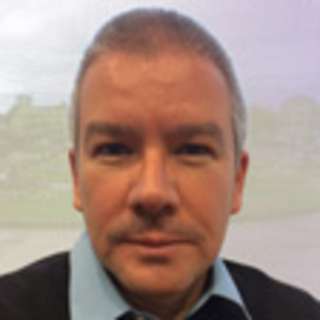 Stuart Harratt
BBC Local Live
Still counting in North Lincolnshire where Conservative councillor Baroness Liz Redfern says Labour and Conservatives are "neck and neck" in the Scunthorpe constituency.
The seat is currently held by Labour's Nic Dakin with a majority of 3,134.
General election 2017: How do I register to vote?
Don't get left outside on polling day. Here are details of what you need and where you need to go to register for the general election on 8 June:  

Results
Labour
, with candidate
Nic Dakin
, have the following results:
15,393

total votes taken.

41.7

% share of the total vote

+2.1

% change in share of the votes
Conservative
, with candidate
Jo Gideon
, have the following results:
12,259

total votes taken.

33.2

% share of the total vote

+0.5

% change in share of the votes
UKIP
, with candidate
Stephen Howd
, have the following results:
6,329

total votes taken.

17.1

% share of the total vote

+12.6

% change in share of the votes
Independent
, with candidate
Des Comerford
, have the following results:
1,097

total votes taken.

3.0

% share of the total vote

+3.0

% change in share of the votes
Green Party
, with candidate
Martin Dwyer
, have the following results:
887

total votes taken.

2.4

% share of the total vote

+1.3

% change in share of the votes
Liberal Democrat
, with candidate
Simon Dodd
, have the following results:
770

total votes taken.

2.1

% share of the total vote

-16.2

% change in share of the votes
Independent
, with candidate
Paul Elsom
, have the following results:
206

total votes taken.

0.6

% share of the total vote

+0.6

% change in share of the votes
Change compared with 2010
Back to top