Yeovil
Parliamentary constituency
General Election 2017 results

Party

Votes

%

Net percentage change in seats

Party

CON

Conservative

Marcus Fysh

Votes

32,369

header_vote_share

54.5

Net percentage change in seats

+12.0

Party

LD

Liberal Democrat

Jo Roundell Greene

Votes

17,646

header_vote_share

29.7

Net percentage change in seats

-3.4

Party

LAB

Labour

Ian Martin

Votes

7,418

header_vote_share

12.5

Net percentage change in seats

+5.4

Party

GRN

Green Party

Robert Wood

Votes

1,052

header_vote_share

1.8

Net percentage change in seats

-2.1

Party

IND

Independent

Katy Pritchard

Votes

919

header_vote_share

1.5

Net percentage change in seats

+1.5

Change compared with 2015
Latest updates
Lord Ashdown: Country 'more catastrophically polarised'
The former Lib Dem leader and Yeovil MP says the "vast swathe of decent, tolerant, moderate people in the middle" have had "no voice in this election".
"The tolerant centre of our country needs to get their act together," Lord Ashdown added.
Analysis: Yeovil sees Conservatives increase majority - and Lib Dems lose out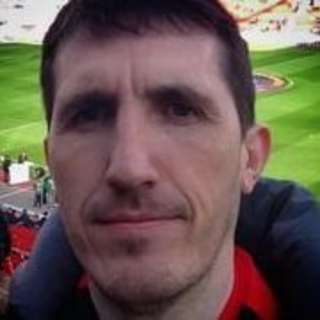 Chris Kelly
Digital Editor, BBC West
Yeovil was one of the big hopes for the Liberal Democrats. But it's not worked out that way for them.
Daisy Benson was originally to contest the seat for the party but stood down in April because she was moving house.
Then, the granddaughter of Labour's post-war prime minister Clement Attlee, Jo Roundell Greene, came in to campaign for Paddy Ashdown's former seat.
But the move has seen the Lib Dem vote drop by 3.5%.
Conservative Marcus Fysh's vote share has shot up by 12% with Labour gaining by 5.4%.
Yeovil: Conservative hold
Yeovil: Lib Dems face uphill struggle against the Tories
It looks like Yeovil will be the next to declare.
Like Bath, Yeovil is an emblematic seat for the Lib Dems, given that it used to be Paddy Ashdown's constituency.
Lord Ashdown has been closely involved with the local campaign, where the Lib Dem candidate is the granddaughter of former Labour Prime Minister Clement Attlee.
But they face an uphill struggle given the huge swing to the Tories in 2015
Liberal Democrat Paddy Ashdown arrives at the Yeovil count
The Liberal Democrats are hoping to win back the Yeovil seat from the Conservatives.
In 2015 the Lib Dems lost to Conservative Marcus Fysh - and this time round there was a last minute change of candidate for the party, their candidate is now Jo Roundell Greene.
The total votes cast in Yeovil is 59,498.
Turnout is 71.76 per cent, slightly higher than 2015, when it came in at 69.25 per cent.
Jo Roundell Greene named as MP candidate in seat held by former party leader Paddy Ashdown
Read More
General election: UKIP branches in three Somerset seats won't field candidates
UKIP have confirmed that they aren't contesting three seats in Somerset for the upcoming general election.
Wells, Somerton and Frome and Yeovil won't have any UKIP candidates on the ballot paper.
In Wells, the UKIP Wells Association Branch chair says their committee voted unanimously not to stand a candidate, as they are broadly supportive of the current MP James Heappey's support for Theresa May's Brexit plans.
Our vote share could be enough to tip it just back to the Lib Dems. We're not doing deals, how members vote is up to them. But stats show our core voters, if not voting UKIP, will vote Conservative
Jay Risbridger said it was for "personal reasons relating to his family and business commitments".
Read More
General election 2017: How do I register to vote?
Don't get left outside on polling day. Here are details of what you need and where you need to go to register for the general election on 8 June:

Results
Conservative
, with candidate
Marcus Fysh
, have the following results:
24,178

total votes taken.

42.5

% share of the total vote

+9.6

% change in share of the votes
Liberal Democrat
, with candidate
David Laws
, have the following results:
18,865

total votes taken.

33.1

% share of the total vote

-22.6

% change in share of the votes
UKIP
, with candidate
Simon Smedley
, have the following results:
7,646

total votes taken.

13.4

% share of the total vote

+9.3

% change in share of the votes
Labour
, with candidate
Sheena King
, have the following results:
4,053

total votes taken.

7.1

% share of the total vote

+1.9

% change in share of the votes
Green Party
, with candidate
Emily McIvor
, have the following results:
2,191

total votes taken.

3.8

% share of the total vote

+3.8

% change in share of the votes
Change compared with 2010
Back to top