These are external links and will open in a new window
Orkney & Shetland
Parliamentary constituency
Candidates

Party

Candidate

Party

Labour

Candidate

Robina Barton

Party

Scottish National Party

Candidate

Miriam Brett

Party

Liberal Democrat

Candidate

Alistair Carmichael

Party

Conservative

Candidate

Jamie Halcro Johnston

Party

Independent

Candidate

Stuart Hill

Party

UKIP

Candidate

Robert Smith

Candidates listed alphabetically by surname
Latest updates
Philip Sim
BBC Scotland News
Scotland is going to the polls for a snap general election - which seats might change hands?
Read More
Scottish Greens to stand fewer than 10 candidates in general election after fielding 32 in 2015.
Read More
When it comes to votes and seats, the SNP to finish top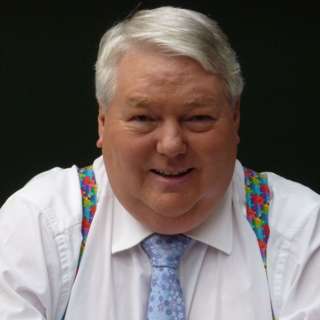 Brian Taylor
BBC Scotland Political Editor
.... Let us not forget two other elements - it still appears that the SNP will finish as the largest party in terms of votes and seats. Indeed, their former leader Alex Salmond is forecasting just that, to counter the image of a Conservative advance. 
And, secondly, let us not forget the Independent councillors who make up a large element of our local democracy. Orkney and Shetland have already completed their declarations, with the independents to the fore. The Greens took a seat in Orkney and the SNP one in Shetland.  
General election 2017: How do I register to vote?
Don't get left outside on polling day. Here are details of what you need and where you need to go to register for the general election on 8 June:

Results
Liberal Democrat
, with candidate
Alistair Carmichael
, have the following results:
9,407

total votes taken.

41.4

% share of the total vote

-20.6

% change in share of the votes
Scottish National Party
, with candidate
Danus Skene
, have the following results:
8,590

total votes taken.

37.8

% share of the total vote

+27.2

% change in share of the votes
Conservative
, with candidate
Donald Cameron
, have the following results:
2,025

total votes taken.

8.9

% share of the total vote

-1.6

% change in share of the votes
Labour
, with candidate
Gerry McGarvey
, have the following results:
1,624

total votes taken.

7.1

% share of the total vote

-3.5

% change in share of the votes
UKIP
, with candidate
Robert Smith
, have the following results:
1,082

total votes taken.

4.8

% share of the total vote

-1.6

% change in share of the votes
Change compared with 2010