Green Room: Expectations for the year ahead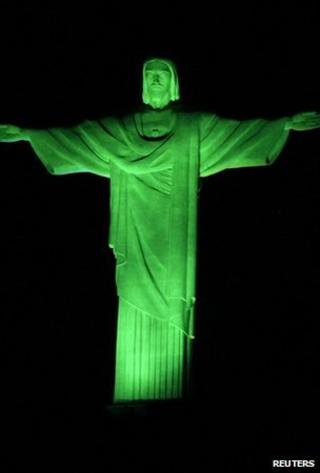 This year is one of those that feels as if it has been waiting to arrive for some time.
If you live in the UK,the 2012 Olympicshave been part of the national psyche for at least five years.
Or if you follow Mayan prophecies, then you may not think it is a wise move joining this year's Christmas club.
And if you like to keep abreast of environmental issues, then the phrase "Rio+20" has almost become a mantra.
Originally scheduled for 4-6 June, the gathering - more formally known as the2012 UN Conference on Sustainable Development- was moved to 20-22 June in order to allow the UK delegation to attend Queen Elizabeth II's Diamond Jubilee bash (it's a busy year in Britain).
Organisers hope the meeting captures the spirit of the 1992 conference, which has shaped the global environmental agenda.
Whether there is an appetite for global change as there was in 1992 remains to be seen. One thing is for sure, it is going to be the big green policy event of the year.
At the end of March, the UK's Royal Society is playing host toPlanet Under Pressure, which is described as "a major international conference focusing on solutions to the global sustainability challenge".
It also intends to feed some scientific input into Rio +20. The combination of scientific opinion and policy direction is bound to be fodder for the blogosphere, because like oil and water they rarely mix well.
Another big event is theIUCN World Conservation Congress, set to kick off on 6 September. Conservationists across the globe will converge in Korea for the gathering held once every four years.
It seems as if "+" is the symbol of the year, as the theme of congress is "nature+". On the agenda is the natural world and how human activity is having an impact. While it all sounds a little dry, it should be the source of a few decent stories.
To keep up to date with developments, you can follow ourenvironment correspondent Richard Black on Twitter.