UK 'biorenewables' centre opens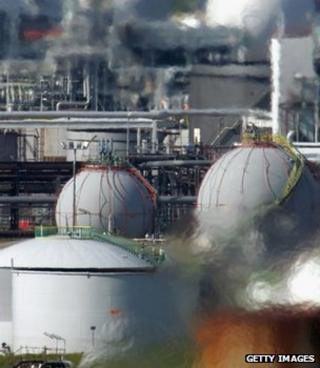 A facility designed to make the UK a world leader in green chemistry has opened at the University of York.
The Biorenewables Development Centre (BDC) aims to bridge the current gap between laboratories and the chemicals industry, say researchers.
The centre, which received £2.5m funding from the government, was opened by Business Secretary Vince Cable.
Chemicals derived from plants are expected to play an important role in the future as oil supplies decline.
"This new centre will strengthen the UK's position as a leader in the exploitation of high-value chemicals from renewable sources," Mr Cable said.
"It will also help UK companies to access and capitalise on the global growth potential from these new technologies and products."
The centre's director, Joe Ross, said the facility aimed to help industry make the transition from petroleum-based chemicals to renewable feedstocks.
"At the University of York, we have had two centres - one based in biological sciences, the other in chemistry - that are doing a lot of R&D within what we call biorenewables, so using plants or microbes to make useful stuff," Dr Ross told BBC News.
"Over recent years, we have realised that we need to have a centre that allows us to scale-up that process. And the result is the BDC."
Peel session
Dr Ross explained that the new hub would also help overcome a number of hurdles that could be preventing the wider uptake of green chemicals.
"We need to be able to demonstrate that you can take things that people may still consider to be unreliable or unpredictable feedstocks and use them within supply chains in a way that is going to be acceptable to industry," he said.
"As well as a technological barrier to get over, there is also - to some extent - a psychological one too.
"I think what this centre does is that it effectively removes the risks from that process - for both large and small companies."
One example of the centre's projects involves working with orange juice producers to extract a compound called limonene from orange peel.
The compound in the skins, which are currently going to landfill, can be used by confectionary manufacturers to modify the taste and texture of chocolate.
"What we are trying to do is see if there are valuable chemicals within that orange peel that can be utilised and make the whole process more viable," Dr Ross observed.
"This is a good example of where you can take a large-volume waste product and start to identify chemicals that you can draw out from it.
"Many companies are interested in looking for and identifying alternatives to petroleum-based chemicals."