Child abuse images removed faster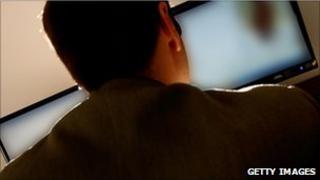 Internet companies are getting better at removing images of child sexual abuse, according to the charity that monitors the problem.
The Internet Watch Foundation (IWF) said that the time it took websites and broadband providers to respond to complaints had halved in the past year.
However, it warned that abusers were distributing images more widely in an attempt to avoid detection.
The findings were published in the IWF's annual report.
In 2010, the charity issued 72 requests for images to be removed from UK websites. All were taken down within a few hours.
For sites hosted overseas, internet service providers (ISPs) and web hosts took an average of 12 days to comply, an improvement on the 2009 response time of 30 days.
Blocked sites
When the IWF or its foreign partners are unable to have content removed, the site's address is added to a watch list.
Almost all UK broadband and mobile providers use that list to block access to sites hosting images of abuse.
In 2010, the database contained a total of 14,602 web pages, with an average of 59 new sites being added each working day.
As fresh entries are flagged-up, others are removed when their internet links become inactive.
The IWF report also suggests that the way in which sexual abuse images are uploaded may be changing.
During 2010, the number of individual web pages identified as hosting images of child abuse rose by 89%.
However, the charity cautioned against interpreting the sharp increase as an indication that the problem was getting worse.
Whereas in the past it was typical to find huge collections of images stored on single site, now it was more likely that files would be scattered across the internet.
Legitimate sites
Often, said the IWF, those people supplying the images were using legitimate picture and file sharing services in an attempt to avoid detection.
The number of 'dedicated' sites, set up to host images of child abuse had remained static, according to IWF spokeswoman Lene Nielsen: "There are about 1,300 that we are aware of.
"We are not seeing an increase in those websites, but it is important to have those that do exist taken down," she said.
While the internet industry appeared to be doing a good job of policing itself in the UK, the global nature of the web remained a problem in combating child abuse, according to the IWF.
Of those sites found to contain illegal images, 42% were hosted in North America, 41% were in Europe, including Russia, and 17% were in Asia.
The majority of the content was found on the domains .ru (Russia), .jp (Japan), .es (Spain), .net, .com and .org.