Apple to decide on Google+ app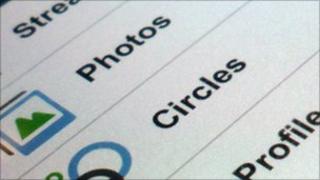 Google has asked Apple to approve a mobile version of its social networking site + (Plus) for iPhones and iPads.
The news that it had submitted an iOS app was revealed by a Google employee, writing on her personal page.
For + to succeed alongside Facebook and Twitter, it will need to reach as many mobile devices as possible, according to industry watchers.
However, Apple exercises strict control over what can run on its platform and has blocked Google apps in the past.
If the search giant fails to get a "native" app approved, it may find itself restricted to a browser-based web application, as it has been for other Google services on iOS.
"There are two good reasons for getting a native app," said Torsten Stauch, chief technology officer at AppShed.
"The first is the exposure you get from being on the App Store.
"The other is the push alerts. You really need that to make the user start the app and engage with it," he said.
Rejected
Google has not commented of the app submission officially. However, employee Erica Joy posted on her Google+ page: "For my iPhone using friends: the Google+ iPhone app has been submitted to the App store (no not today, sometime prior to today) and is awaiting approval."
In the early days of its App Store, Apple rejected two Google applications - Voice and Latitude.
The company said that, in the case of Voice, it replicated one of the iPhone's core functions - something which broke the App Store's terms of use.
Apple's rules were later relaxed, following an investigation by the US Federal Communications Commission.
Invite only
Google+ is launching into a competitive social networking market, where market leader Facebook has an estimated 700m users worldwide.
The new service is currently in a closed, invitation-only test mode.
Technology journalists who have tried it have praised some of the innovative features, including Circles, which allows users to drop their contacts into categories such as work or friends.
A mobile version is already available for Android smartphones.
Extending that experience to Apple products will be important, but not a deal-breaker, according to social media consultant Rax Lakhani.
"Mobile is essential to Google+. But if Apple does not approve the app straight away, there is still the web app.
"I think a lot of people, even on the iPhone, do not have the apps, even for Facebook and Twitter. The mobile web experience is just as good, if not better than the apps."