4G? How about some 2G says consumer group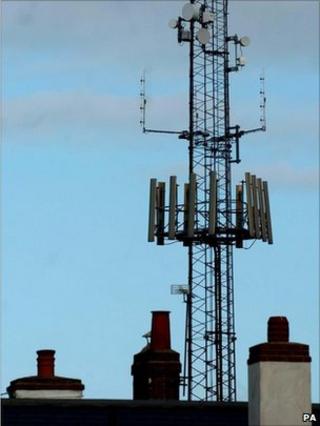 What do we want from next year's auction of mobile phone spectrum? The fastest networks in Europe, or a huge windfall for the Treasury?
One consumer group says there should be another priority - making sure the millions who cannot get any kind of decent connection aren't left out as the rest of the country gets ever faster mobile networks.
The Communications Consumer Panel, a body that is due to be wound up in the near future, has submitted its response to Ofcom's consultation on an auction which promises to give us both wider coverage and faster speeds.
While this event will play a vital role in determining the future of communications in the UK, spectrum is a very dry subject, and most of the responses are virtually unreadable. But the panel is unusually clear about what's at stake.
Its submission concentrates on those consumers - perhaps as many as three million - who cannot get even a 2G signal at present.
It says poor or non-existent coverage is a problem for consumers, small businesses and rail travellers. And here's the key passage in the document:
"Current 2G coverage is at its commercially economic limit and is unlikely to be significantly extended - and 3G and 4G services may not reach, and are certainly unlikely to extend significantly beyond, the current 2G footprint without some intervention to impose more stringent coverage conditions or to fund increased coverage in commercially unattractive area."
Just to translate, the networks have built as many 2G and 3G masts as they think they can afford, so if you haven't got a decent phone signal right now, then you are likely to remain in the mobile wilderness even after the rest of the country has moved to 4G.
Bob Warner, chairman of the panel which is supposed to feed a consumer viewpoint into Ofcom's thinking, told me that he was worried about what the results of the spectrum auction might be:
"What we could see is those who've got a good service getting a better service, and those who haven't got anything still getting nothing."
The answer, according to Mr Warner, is not to rig the rules of the auction but to use what could be a significant windfall for the Treasury to do something about those rural notspots.
That will not be in Ofcom's gift and persuading the Treasury to forego part of the auction proceeds in these difficult times will be a challenge.
What's more the regulator may be more concerned about the submissions from the telecoms operators who are at war over how the auction should operate and muttering about legal action if it doesn't work the way they think it should.
Still, the Consumer Panel has started a debate about what happens to those who could stay stuck in the lane - and it is inviting others to join in.