Ofcom acts on broadband contracts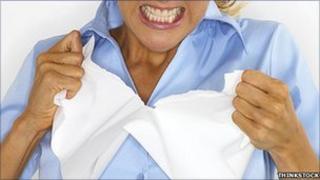 Broadband and landline contracts which automatically tie customers into long-term deals will be banned from December, Ofcom has said.
Automatically Renewable Contracts (ARCs) kick in if customers do not actively opt out, and impose penalties if users want to move to another service provider.
Ofcom estimates that around 15% of UK residential customers are on such rollover contracts.
BT is one of those using them.
Other residential providers include Adept Telecom, Axis Telecom, Eze Talk and iTalk, while TalkTalk Business, Titan Telecoms and Optimum Calls offer ARCs to business users.
Ofcom's chief executive Ed Richards said: "ARCs raise barriers to effective competition by locking customers into long-term deals with little additional benefit."
The sale of such contracts will be banned from 31 December.
Michael Phillips, from price comparison website BroadbandChoices, said it was "great news" for consumers.
"Automatic renewal was locking some consumers into services that were no longer suitable for their requirements and were often less competitively priced than newer offerings," he said.
Ernest Doku, technology expert at price comparison site uSwitch.com said: "
"Relying on consumer apathy, providers have tried to cling on to customers by forcing people to opt out of a landline or broadband contract.
"Hopefully now the emphasis will be on providing the best service and support possible, so that consumers actively choose to stay with providers, rather than stay with them by default," he added.