Yahoo lottery scam: Conmen ordered to pay net firm $610m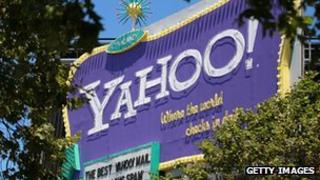 Struggling net firm Yahoo has won a bumper payout from a lottery but may never see the cash swell its bank account.
A US court has ordered conmen who ran a fake lottery using Yahoo's name to pay the net firm $610m (£388m).
The scam involved emailing people telling them they had won a prize in Yahoo lottery.
Victims handed over personal details to receive cash prizes but had their bank accounts plundered instead.
Cash call
Some of those caught out by the conmen handed over cash for supposed processing fees or postal charges for prizes that did not exist.
The judgement awarded against the spammers included $27m for trademark infringement and $583m for breaking US laws on sending junk mail.
Yahoo first took legal action in 2008 against individuals and companies in Thailand and Nigeria suspected of running the fake lottery. Almost 12 million emails were believed to have been sent as part of the hoax.
Documents spelling out the judge's decision said Yahoo's allegations were "uncontroverted".
Despite the court case going in Yahoo's favour, US Judge Laura Taylor Swain expressed doubt that any money would be collected from the spammers.
"Defendants have never responded in this action or appeared before the court, much less co-operated with the court," she wrote.