Celebrity tweeters + chocolate = clever or crass?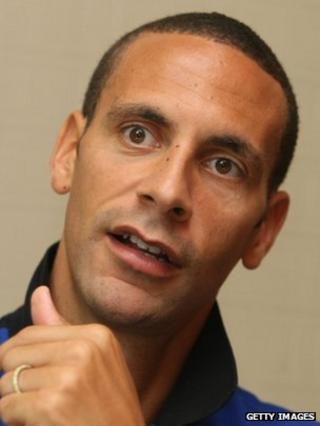 It has a fast-growing, affluent audience, numbered in the hundreds of millions and spending a lot of time online - so Twitter represents a very attractive platform for advertisers. But big brands, and some celebrities, are finding that when you use Twitter for commercial ends, there is a fine line between the clever and the crass.
So, a current campaign to use celebrity tweeters to promote a well-known confectionery brand looks clever but may end up rebounding on the company and the celebs. Yesterday afternoon a series of tweets from Rio Ferdinand, who has a huge following on Twitter, appeared to suggest that the footballer had a new hobby. First there was this:
"Really getting into knitting!!! Helps me relax after high-pressure world of the Premiership"
Followed by these:
"Can't wait 2 get home from training and finish that cardigan"
"Just poppin out 2 get more wool!!!"
"Cardy finished. Now 4 the matching mittens!!!"
At first, this seemed amusing and fun - then came the next tweet featuring a slogan for a chocolate bar and a picture of Rio eating one.
Immediately I - and perhaps many others among Rio's followers - felt cheated. We follow him for some enjoyable insights into the life of a multimillionaire footballer, not to get adverts inserted into our Twitter activity.
Of course he isn't the only one. You may have noticed Katie Price tweeting about China's GDP and quantitative easing, or Cher Lloyd raving about Dostoevsky and Pushkin - shortly followed by a plug for the same chocolate bar.
I've spoken to someone else - a rather more minor celebrity - who was invited to take part in this campaign. He said it was suggested that a series of four or five tweets would be required, each of which would earn him a four figure sum. He decided not to get involved.
So it looks as though sponsored tweeting could be rather lucrative for a more high profile person. But perhaps the celebrities - and the advertiser - need to be a bit cautious. A year ago the Office of Fair Trading warned that there must be clarity when celebrities endorsed products on Twitter and Facebook - "consumers should understand when they are reading paid-for promotional content."
I suppose it is obvious enough that this is "paid-for content' by the time the celebrity is tweeting the product slogan, while using the hashtag #spon for "sponsored". But aren't consumers right to feel cheated that they have by then experienced four or five tweets which have the sole aim of attracting their attention for the advert?
Maybe the chocolate company will be happy enough simply to have made its Twitter campaign a talking-point. But I'm not sure that their products - or the celebrities advertising them - will be more popular with the Twitter crowd than they were before.
Another leading brand found out yesterday how hard it is to use social media to burnish your brand. McDonald's tried to get customers to share happy stories about hamburgers on Twitter using the hashtag #McDstories. Instead, many hijacked the hashtag to tell less positive tales, or to pour scorn on the company's employment and animal welfare policies.
Twitter itself is pushing the idea that it has discovered a business model and it is all about promoting products. But getting the Twitter community excited - or at least accepting - about the idea of seeing marketing messages floating through their Twitter stream has proved a challenge.