Xbox ban: Motorola unable to enforce Microsoft ban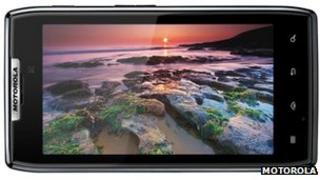 A US-based judge has put off a decision on whether Motorola Mobility should be allowed to ban key Microsoft products in Germany.
The handset maker was granted an injunction last week by a court in Mannheim covering sales of the Xbox 360 games console and Windows 7 software.
But a US court had ordered Motorola to hold off from enforcing the ruling until it ruled on a related complaint.
Ahead of his decision, the judge reprimanded both firms' behaviour.
"The court is well aware that it is being used as a pawn in a global, industry-wide business negotiation," Judge James Robart was quoted as saying by The Seattle Times .
"To an outside looking at it, it has been arbitrary, it has been arrogant and, frankly, it has been based on hubris."
He added that the legal fees involved "could finance a small country".
Patent wars
The German court awarded Motorola the right to force Microsoft to recall and destroy its products following a complaint that the software firm had failed to license two patents necessary to offer H.264 video coding and playback.
Microsoft had said that if it met these and other patent claims by Motorola it would face an annual bill of $4bn (£2.5bn). Motorola has disputed the figure.
The US International Trade Commission is also considering a linked case that could see the Asia-built Xbox banned from the US.
Motorola is in the process of being taken over by Google. The dispute coincides with Microsoft's efforts to force smartphone makers to pay it fees for the use of intellectual properties it claims ownership to, and which are used by Google's Android system.
Two claims
The judge at Monday's hearing in Seattle had been asked to consider two claims:
Microsoft's allegation that Motorola is in breach of contract because it has demanded unreasonable licence fees for innovations deemed to be essential to industry-standard technologies such as H.264 video
Motorola's allegation that Microsoft gave up its right to seek licences at reasonable rates once it filed a lawsuit over the case rather than put forward a counter-offer
Judge Robart said he was minded to reject both motions, but said he would release written rulings at a later date.
In the meantime the temporary restraining order preventing Motorola taking action in Germany was left in place.
A statement by Microsoft said: ""We look forward to seeing Judge Robart's decision [following] the hearing and we are pleased the temporary restraining order remains in place pending the further ruling from the court."
Motorola said: "Microsoft has refused to negotiate and has instead initiated and continued to pursue an aggressive litigation strategy aimed at attacking Motorola Mobility and the Android platform.
"Regardless of their transparent tactics, we are focused on resolving this matter in a way that fairly compensates Motorola Mobility for the use of our valuable intellectual property and protects the interests of our stakeholders."