Google Apps drops support for older Office file formats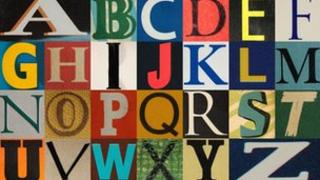 Google has warned Google Apps users that they will be unable to download documents to their computers in Microsoft Office 1997-2003 formats from the start of October.
Google Apps runs in the cloud, providing an alternative to Microsoft's Office productivity suite.
Users of versions of Office bought before 2007 may be unable to open documents modified using Google Apps.
The formats no longer supported are .doc, .xls and .ppt.
A Google spokesperson said that no changes would be made to the formats that could be imported - rather than exported - into Google Apps.
Support for exporting in the old formats was being withdrawn to enable Google to focus on maintaining compatibility with Microsoft's newer ones rather than for any technical reasons, he added.
Google issued the warning on its Google Apps update blog earlier this week.
Sharing difficulties
Google Apps users will still be able to open and edit documents that were created in the older formats once the change comes into effect, but they will be unable to save them on their computer or pass them on to others in their original format.
For people who use Office 2003 or earlier, the move creates an obstacle to sharing documents with Google Apps users.
That is because once modified in Google Apps, a document created in Microsoft's suite may no longer be usable by the document's original author.
Google's spokesman said that Microsoft offers a free tool called "Office Compatibility Pack for Word, Excel and PowerPoint 2007 File Formats" that users of older versions of Office could install, enabling them to open files saved in the newer formats.
But he warned that some documents edited in Google Apps might appear different when opened in any version of Microsoft Office because Google Apps does not offer the same features.
Google now supports saving documents in Microsoft's newer .docx, .xlsx and .pptx formats used in Office 2007 and Office 2010, as well as other formats including Open Document Format (.odf and .ods), a freely available standard used as the default format by free office suites including OpenOffice and LibreOffice.