Orange tops broadband complaints chart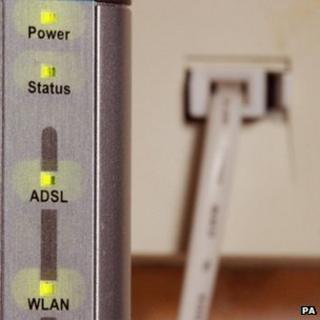 Internet service provider Orange has knocked TalkTalk off the top position in Ofcom's broadband complaints chart.
Figures for the third quarter of 2012 show a higher proportion of Orange customers lodged complaints about its broadband services than any other firm.
The spike in complaints is believed to be linked to Orange's withdrawal of a free broadband offer.
TalkTalk, which has topped the list since Ofcom started compiling it in 2010, slipped to second place.
Figures from Ofcom reveal that Orange, now known as Everything Everywhere (EE), generated almost twice as many complaints per thousand customers in 2012's third quarter than in the three months before.
In September, EE said customers would lose its free broadband service unless they signed up for line rental at £14 per month from the firm. Ofcom said this policy change generated a surge of complaints as many people expected to keep the free service until the end of their current monthly mobile contract.
TalkTalk was second in the chart of most complained about broadband ISPs. Ofcom added that the number of complaints it was generating had continued to fall. Despite this, it added, complaints about TalkTalk remained above the industry average at 0.35 for every 1,000 subscribers. On average, fixed broadband services generate 0.24 complaints for every 1,000 customers.
Although it did better on broadband complaints, TalkTalk generated the most negative feedback about its fixed landline phone services.
The report is the seventh that Ofcom has produced and it logs complaints about broadband, fixed telephone services, Pay TV and pay monthly mobile services.