Games industry employment increases in UK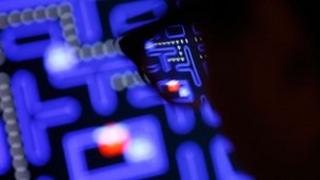 A new report by video games industry trade association Tiga has found that both employment and investment in the UK sector increased in 2012.
By the end of the year there were 118 more studios and 336 more creative staff than there had been in 2011. Studios also invested £427m in games.
The rise in employment figures followed a three-year period of decline in staff numbers, said the report.
Tiga said the rise of mobiles and tablets had provided a boost.
"The sector's return to growth has been driven by three factors," said Tiga chief executive Richard Wilson.
"Firstly, the increasing prevalence of mobile and tablet devices have created a growing market for games: studios are setting up to meet this demand. Secondly, the closure of big console-based studios has been followed by an explosion of small start-up companies.
"Thirdly, the advent of games tax relief, which Tiga was instrumental in achieving, is already stimulating growth."
The games tax relief initiative was introduced in the March 2012 budget and is due to be implemented next month.
A similar scheme already exists in the UK film industry and is due to run until 2015.
British productions with a budget of £20m or less can apply for a 25% rebate on any expenses which are deemed eligible for tax relief.
The research, carried out for Tiga by Games Investor Consulting, also found that in 2012 the sector contributed £947m to the UK Gross Domestic Product, an increase of £35m year on year.
However Mr Wilson also warned about the vulnerability of start-ups, pointing out that 21% of small companies established in 2010 had not survived.
"Our challenge now is to help build sustainable independent games development and digital publishing businesses," said Mr Wilson.