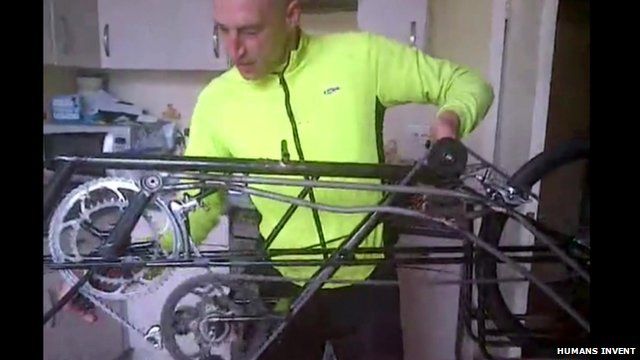 How does the 'Beastie' cycle work?
10 September 2013 Last updated at 12:02 BST
Former world champion racing cyclist, Graeme Obree, has posted a video online demonstrating how the cycle mechanism of his unconventional bike 'Beastie' works.
Obree will be attempting to set a new human-powered land speed record with the help of Beastie.