YouTube streamlines comment management system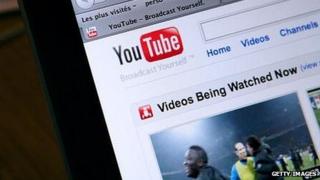 YouTube has unveiled a new feature that lets users see, respond to and moderate comments all in one place.
The move comes after changes that were announced in November last year to alter the way users could comment on clips proved to be unpopular among users.
The changes took away a feature that had previously allowed users to manage comments from their YouTube Inbox.
YouTube acknowledged that users of the site were unhappy with the change.
"Many of you have told us that you use your YouTube Inbox to manage comments," the video sharing site said in a blogpost.
The company said that as a result it had "fast-tracked" the development of the new comment management system to give users a better way to organise and manage comments.
Further improvements?
YouTube had justified its changes last year by saying that the move would give users more tools to manage comments posted on their clips.
However, the move proved controversial and some users posted war-themed drawings on YouTube's blog to protest against the change.
A petition calling on Google to scrap the move was also launched on change.org. It has received more than 200,000 signatures since then.
YouTube's latest change received a mixed reaction from users.
Andrew Maxwell commented on the post saying the move was "going to make YouTube a better platform for commenting and interacting I think. Like your email inbox".
However, others called for further improvements to the feature.
A key issue raised by some was that the new comment management page does not allow users to respond to posts directly. They said they have to navigate to a new tab or window in order to do so.
Carlos Macias Jimenez said the ability to reply directly to messages would make the process "so much easier and streamlined".
"I would answer way more comments this way," he said.