Faster internet on trains, boats and planes on horizon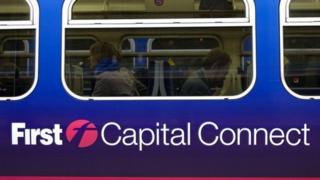 People on boats, planes and trains could soon enjoy fast broadband on their travels after Ofcom approved the use of new satellite technology.
The UK telecoms regulator has given the green light to the use of so-called earth stations on moving vehicles.
The devices connect to a geostationary satellite orbiting above the equator.
But critics suggest Ofcom should be concentrating on bringing home-broadband services up to speed before focusing on transport.
Recent advances have improved the effectiveness of earth stations.
Newer antennas are capable of maintaining very stable pointing accuracy, allowing the earth station to track the satellite closely, even on a fast-moving vehicle, providing a reliable internet connection.
Valuable services
The regulator is making a relatively large amount of high-frequency spectrum available ensuring fast data speeds and capacity at the stations.
Speeds could be reach around 50Mbps (megabits per second) to a single earth station, which would mean speeds of more than 10Mbps for individual passengers.
Trains will be exempt from the need for a spectrum licence, but planes or ships will need to be licensed by Ofcom, as they cross into other countries' jurisdictions.
Philip Marnick, group director of spectrum at Ofcom., said: "We want travellers to benefit from super-fast broadband on the move at the kinds of speeds they expect from their connection at home.
"Today's decision means that operators of trains, boats and planes will soon be able to begin the process of making these valuable services available to their passengers."
Adam Kirby, telecoms experts at uSwitch welcomed the news but questioned Ofcom's priorities.
Home first?
"Being connected is no longer a luxury, it's a necessity," he said. "However, at the moment getting online on the go can be frustrating, with more than half of commuters experiencing patchy coverage or slow speeds while trying to use their smartphones or tablets on the daily commute.
"But while earth stations are now improving things for broadband users on the move, too many people at home are still having to endure a woefully sluggish and patchy service.
"Before Ofcom gets carried away with providing super-fast speeds on transport, it needs to concentrate on getting the basics right and make sure broadband in homes is vastly improved - particularly in remote rural areas that sometimes get ignored," he added.
Currently people on the move can access the internet using a variety of methods.
People on planes rely on entertainment consoles with a small amount of wi-fi also being made available, while wi-fi hotspots are often used on trains. Other travellers have to rely on smartphones or internet-connected dongles.
Trains could start using the technology by the summer, although experts are not sure that it is the best solution, due partly to bandwidth having to be shared among all passengers and the fact that tunnels will cut off the satellite link.
"The real solution for internet connectivity on the move in the UK is for there to be a concerted effort to ensure that all the rail network has access to 2G, 3G and 4G services," said Andrew Ferguson, founder of broadband news site ThinkBroadband.
"I suspect that we will be watching live video from the Mars One lander -the current aim is for this is 2018 - before we are able to have a Skype video call that does not drop out from the moment a train leaves London until it arrives in Birmingham and you get off the train," he added.
For planes, the service will work outside UK airspace as long as airlines adhere to local regulations, the regulator said.
Applications for ship- and plane-mounted earth stations will begin in February, with the first commercial deployment of the technology on vehicles to begin later in the year, it said.