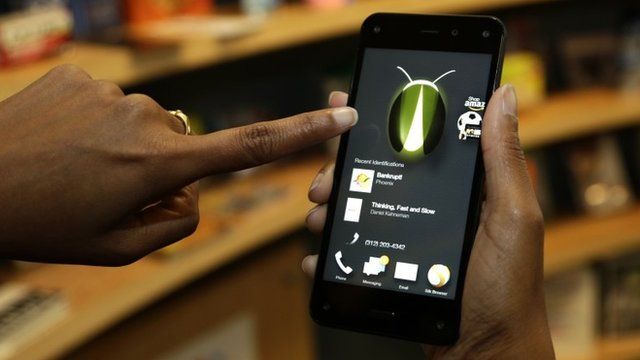 Will Amazon phone 'gimmicks' catch on?
19 June 2014 Last updated at 07:49 BST
Amazon has unveiled its first handset, offering 3D visuals - thanks to four face-tracking cameras on its front - and gesture controls.
The Fire Phone allows its user to change an image's perspective by moving their head, rather than creating "pop-out" effects.
Richard Taylor reports from Seattle.