Xiaomi told to to stop selling phones in India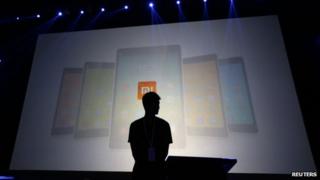 A patent dispute has led Indian authorities to tell Chinese phone maker Xiaomi to suspend sales of its handsets in the country.
An Indian court issued the order in response to a complaint from Ericsson that Xiaomi's handsets used patented technologies without permission.
The order to cease sales was imposed on Flipkart - the company that distributes Xiaomi phones within India.
The suspension could last until February, when the next hearing is due.
In its complaint, Ericsson said some Xiaomi handsets were using eight of its technologies without a licence, some of which related to third-generation (3G) mobile phone networks.
Ericsson said it started the legal action in an attempt to recover licensing fees.
The judge in the case has ordered Xiaomi and Flipkart to produce information about how many handsets have been sold in India since July, when the Chinese firm entered the market. A date of 5 February has been set for the next hearing in the case.
The dispute is significant because India is currently the third-largest market for mobile phones.
Xiaomi's head of its Indian operation said it had not yet received a formal notice about the legal action from Ericsson. He added that the company was willing to work with Ericsson to resolve the issue "amicably".
"Our legal team is currently evaluating the situation based on the information we have," he told Reuters.
Flipkart said it would cooperate with authorities over the dispute.
Though only founded in 2010, Xiaomi has grown rapidly thanks to its strategy of producing cheap smartphones. In early 2014, it became the best-selling smartphone brand in China, eclipsing Samsung.