LinkedIn settles password hack legal claim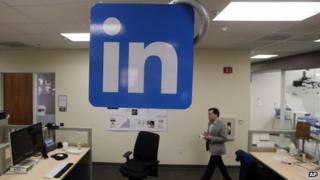 Business networking site LinkedIn has paid $1.25m (£810,000) to settle a legal claim filed after millions of passwords were stolen.
The 6.5 million passwords were stolen in June 2012 and posted to a website hosted in Russia.
LinkedIn users who pay to use the service launched legal action claiming their data was not being well protected.
The cash settlement will be shared among LinkedIn's paying American users.
The company has set up a website to handle the claims people can file to get their share of the cash. Only those who paid to use the site between 15 March 2006 and 7 June 2012 are eligible. The maximum each person can claim is $50.
Users have until 2 May this year to file their claim.
The legal action was brought by users who alleged that LinkedIn had put their personal information at risk by not taking standard steps to protect passwords if they were stolen.
On the website, LinkedIn denied that it had done anything wrong and said the cash settlement was the best way to resolve the legal claims and would "avoid the distraction and expense of ongoing litigation".
Any money left unclaimed would be distributed among the Center for Democracy and Technology, the World Privacy Forum and the CyLab Usable Privacy and Security Laboratory at Carnegie Mellon university, said LinkedIn.