Apple faces second suit from patent owner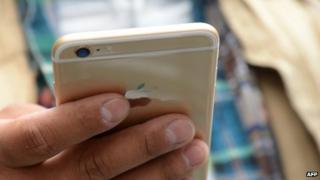 Apple is being sued by a company two days after it was told to pay the same firm $533m (£344m) for infringing patents.
Smartflash LLC first sued over patented technology used in Apple's iTunes.
On 25 February a jury found that Apple infringed the patents and awarded damages to Smartflash.
Now Smartflash has filed another lawsuit based around the same patents but for their use in products Apple launched after the first case started.
The same technology used in iTunes is also used in the Apple iPhone 6, 6 Plus and iPad Air 2, said Smartflash in legal documents supporting its lawsuit. The documents also mention several other patents it owns and which it claims Apple has infringed.
"Smartflash filed the complaint to address products that came out too far into the last proceedings to have been included," said Brad Caldwell, the lawyer representing the firm. The legal action is being taken in the same jurisdiction that awarded damages to Smartflash earlier this week.
After the ruling, Apple said it would appeal and called for more work to be done to reform the technology patent system. It has yet to comment on the filing of the latest lawsuit.
Legal action over infringements of the same patents has also been filed by Smartflash against Google, Samsung and Amazon.
Smartflash is based in the British Virgin Islands and owns and licenses tech-related patents but does not make products itself. Critics have denounced it and other firms like it as "patent trolls".
Earlier this month, firms that operate in a similar fashion to Smartflash also recorded court wins. Samsung has been ordered to pay Rembrandt IP $16m and Symantec has been told to pay Intellectual Ventures $17m.