Backpage website head Carl Ferrer faces sex charges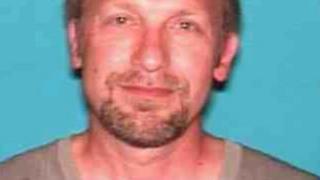 Carl Ferrer, head of small ads website Backpage.com has been arrested on allegations of pimping, the California Attorney General has announced.
A three-year investigation concluded that "many" of its adult escort adverts involved prostitutes and victims of sex trafficking, including children, the department said.
Warrants have also been issued for two controlling shareholders.
The site, which operates around the world, is still online.
Allegations that the site has carried adverts aiding forced prostitution have dogged the platform for some years.
When the BBC reported this in 2012, the site's owners said they were acting legally and co-operating with authorities to help prosecute those who misused it.
It says in its terms and conditions that "posting any material on the site that in any way constitutes or assists in human trafficking" is not permitted and states that users must abide by local laws.
Users can submit adverts under various headings including buying and selling, property, jobs, events, dating and adult services.
The BBC tried to contact Mr Ferrer and Backpage. The phone number on the firm's website currently connects to a callback service and it has not yet responded to an emailed request for comment.
The site's former owner, Voice Media Group, told the BBC it had not had a business relationship with Backpage for some time.
"Raking in millions of dollars from the trafficking and exploitation of vulnerable victims is outrageous, despicable and illegal," said Attorney General Kamala D Harris from the State of California Department of Justice.