The British at Work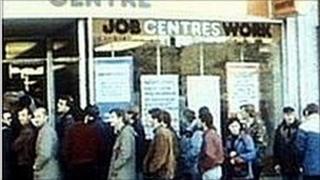 The BBC's Kirsty Young is presenting a new series called the British at Work and we are looking for people to tell their stories about the 1980s.
Were you fresh out of school and the only work option was the Youth Training Scheme (YTS)? Was it a positive experience from which you benefited? Did it lead on to bigger and better things? Or perhaps it felt like you were being used as cheap labour with little training offered on the job? Were you embarrassed to be on YTS? What did it mean to you?
We are also looking for personnel and human resource managers who had to make huge redundancies during the recession in the 1980s. Were you responsible for breaking the bad news to employees that they no longer had a job? We want to hear your story and how it affected you.
Or perhaps you were made redundant in the 1980s and had to seek work away from home because there was nothing available locally? Were you one of the thousands who 'got on their bike' as Norman Tebbitt suggested, to find work away from home? We would like to hear your stories.