UK asylum applications drop compared to last year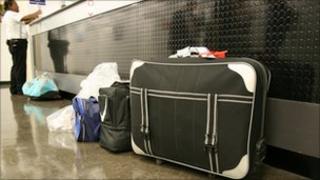 There was a 23.6% fall in the number of people who sought asylum in the UK between May and July, compared to the same period last year, figures show.
In May-July 2009, 7,030 asylum seekers and their dependents made applications, but that dropped to 5,370 this year.
The government is legally bound to provide the figures to the European Union's statistical office Eurostat.
Immigration Minister Damian Green said: "Asylum figures are at a low level, but there is still more work to be done.
The British Red Cross said that asylum seekers and those who were granted refugee status were still vulnerable.
The Home Office data also revealed the number of applications without dependents fell by 22.8% from 5,595 to 4,320 during the same period.
Destitute
A total of 730 applications were withdrawn in the 2010 three-month period, compared to the 970 applications withdrawn the same time last year.
The number of cases which were classified as pending also fell 7.5% between June and July, down from 18,955 to 17,540. These figures also include applications for dependents.
But 5,435 cases were still waiting for an initial decision despite having applied for asylum more than six months earlier.
Figures published by the Home Office in the Control of Immigration bulletin show that between January and June this year, 10,865 applications, including bids for dependents.
Mr Green said that work was being done to reduce the asylum budget.
"One of my first actions as immigration minister was to launch the Asylum Improvement Project, which is currently seeking ways to fast-track decisions, remove more people and reduce the asylum budget.
"We currently conclude around 60% of new asylum claims within six months.
"I aim to make our asylum system faster and cheaper, while at the same time improving the quality of decisions and ensuring we can remove those who do not need our protection."
George McNamara, from the British Red Cross, said: "Current policy is forcing thousands of refused asylum seekers, and even some people who have been granted refugee status, into destitution - making them homeless and forcing them to rely on charities for support.
"We believe destitution should not be an outcome of the asylum system.
"Support should be made available from arrival until applicants leave the country or are granted leave to remain.
"In the current climate of cuts, it is vital that vulnerable asylum seekers are not made to suffer further."