Your stories of mixed race Britain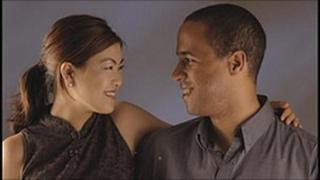 The BBC has commissioned a three part landmark series on mixed race Britain, to be transmitted next year on BBC2.
We will be looking at how our national population has changed over the years. A report produced for the Equality and Human and Rights Commission in 2009, revealed that nearly 10 percent of children under 16 live in a family with heritages from more than one ethnic group.
Britain today is arguably the most mixed race nation in the western world. According to some projections, Britain may one day become more mixed than it is white, black or Asian.
However, a great deal of this history is largely undocumented. We want to change that by telling the stories of how a group of people are now transforming the identity of the nation.
We would like ordinary people to tell us their stories of love, war, loss, triumph and reconciliation. We are hoping to use unseen footage and photographs, lost testimony and newly uncovered documents to chart this story. We would like to hear your stories from all areas of Britain.