Interns 'should be paid £2.50-an-hour training wage'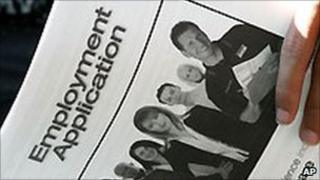 Young people working as interns for three months or more should be paid a £2.50-an-hour training wage, a leading business group is recommending.
The Chartered Institute of Personnel and Development (CIPD) says the idea would help boost UK productivity.
Some critics have warned that private sector firms are potentially breaking the law by offering unpaid internships.
The CIPD also wants the government to extend the right to request flexible working to all employees.
It is calling for "a step-change in the UK's leadership and people management skills" in order for country to keep up with its international competitors.
Chief economic adviser John Philpott said: "The government wants to foster a strong, private sector-led, economic recovery, but we have yet to see a coherent strategy for economic growth to sit alongside the chancellor's very clear-cut approach to reducing the fiscal deficit.
"The coalition needs to show greater urgency in implementing measures to help boost the long-run supply side capacity of the UK economy, which must include efforts to boost productivity by improving the way in which businesses manage the people they employ."
Unfair advantage
Research by the Higher Education Statistics Agency has found that 21.7% of summer 2009 graduates who were in employment six months later had been taken on by an employer with whom they had previously had some kind of work experience.
For the first time, those hired interns represented the largest group of university leavers.
But critics of unpaid work point out that those young people from well-off backgrounds or with good connections have an unfair advantage.
In a report last July, the IPPR thinktank and the campaign group Internocracy warned that many interns could be legally defined as workers under national minimum wage legislation and, therefore, could launch tribunal claims for back-payment of wages.
The CIPD wants the government to introduce legislation to create a formal training wage for those on extended work placements.
Its Blueprint for Growth also suggests the introduction of a formal mediation process for workplace disputes in order to prevent as many as possible ending up at employment tribunal.