Child on-street grooming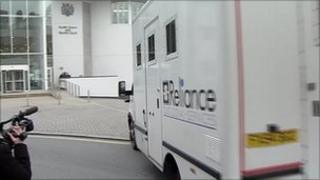 BBC Current Affairs is researching the subject of child on-street grooming in the UK.
On-street grooming is the term used to describe children in the UK being targetted by men for sexual abuse.
This can be anything from being offered gifts from older boys to being asked to attend 'parties' with older men.
Last week a 19-year-old man appeared in court charged with sexual offences against children in Devon. A letter designed to reassure parents was sent to those with children attending secondary schools in the Torbay and Teignbridge areas.
Are you worried about on-street grooming in your area? Are you a parent, guardian or teacher with concerns about a child's relationship with an older male. Have you had experience of being approached by older men? Are you concerned about an already-established friendship?