Olympic rower James Cracknell tells of injury cost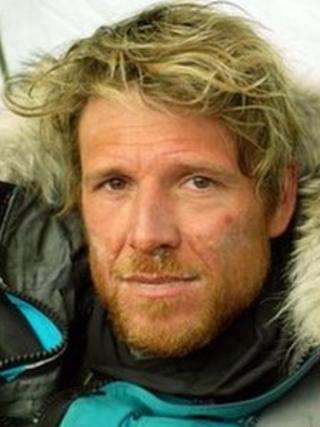 Olympic rower James Cracknell has said he cannot be left alone with his young children after a road accident in the US that nearly killed him.
He was competing in an endurance race in Arizona last year when he was hit by the wing mirror of a truck.
Cracknell's wife was told to say goodbye to the 38-year-old, whose skull was fractured in two places.
He has been told forgetfulness caused by his injuries means he may leave dangerous items near his children.
The double Olympic gold medallist has been advised not to be alone with seven-year-old Croyde and two-year-old Kiki.
He has also been advised not to drive.
Cracknell told the Radio Times: "I feel a bit useless. I can't help out."
His wife, broadcaster Beverley Turner, discovered she was pregnant with the couple's third child while her husband was still recovering in a US hospital. She is due to give birth in the next four weeks.
Cracknell said: "I regret that the injury has had such an effect on everyone. Bev and I talk about nothing else, which takes the fun out of our relationship. That must be hard for her."
Now he takes a long time to do relatively simple tasks and gets annoyed easily because of the accident.
He is grateful to the driver who hit him, because he stopped.
"But I really wish he hadn't hit me in the first place."
"I was lit up like a Christmas tree for God's sake. How didn't he see me?"
The cyclist has since taken part in a new challenge - competing in a 400-mile bike race in the snow of northern Canada.