Expenses cheat former MP David Chaytor loses appeal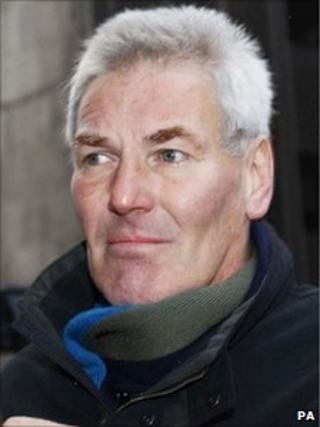 Former MP David Chaytor has lost his appeal against an 18-month prison sentence for fiddling his expenses.
The ex-Labour MP for Bury North was jailed in January after pleading guilty. His lawyers argued his offence merited only a 12-month sentence.
The Court of Appeal rejected that and the Lord Chief Justice, Lord Judge, said the 61-year-old's "sad fall from grace was entirely self-inflicted".
Chaytor falsely claimed some £22,000 of taxpayers' money for rent and IT work.
He submitted forged tenancy documents and invoices to the Commons authorities, and received just over £18,000.
'Humiliation complete'
His lawyers said his sentence failed to take into account his guilty plea, and his previous good character.
Lord Judge and two other judges sitting at the Court of Appeal refused to reduce the jail sentence.
"Until what became known as the expenses scandal it was an essential feature of the operation of the (expenses) scheme that Members of Parliament were invariably treated as honest, trustworthy people," Lord Judge said.
"He has publicly admitted his dishonesty and his humiliation is complete."
Chaytor was the first MP to be sentenced over the expenses scandal. Facing three counts of false accounting, he changed his plea to guilty days before his trial was due to start in December.
He is serving his sentence at Wandsworth prison in south London
Since then another former Labour MP, Eric Illsley has been sentenced to a year in jail over his expenses.
Another former colleague, Jim Devine, was found guilty of two counts of dishonestly claiming more than £8,000 in expenses. He is awaiting sentencing.
Former Conservative peer Lord Taylor is also awaiting sentencing, having been found guilty of making £11,277 in false claims.