Drug sentencing public consultation launched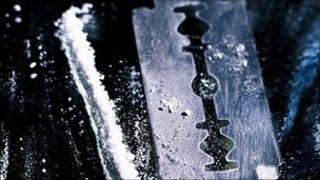 A public consultation on the sentencing of drugs offenders in England and Wales has been launched.
The consultation, launched by the Sentencing Council, proposes new guidelines to cover offences in both the crown and Magistrates' courts.
Lord Justice Leveson, chairman of the council, said bringing existing guidelines together would "ensure a consistent and proportionate approach".
The new guidelines also include the offender's role in the drug operation.
Currently crown courts do not have guidelines to assist them although they do have some guidance from Court of Appeal cases. This differs from magistrates who have had guidelines for the drug offences they deal with since 2008.
Speaking on BBC Radio 4's Today programme, Mr Leveson said: "What is important is that we try and get a proportionate and appropriate and consistent response across the country so that whether you're sentenced in Bolton, Bristol, Basildon or Birmingham you get the same approach to sentences for whatever particular crime you've committed."
Drugs mules
He said there was "no question of reducing sentences for organisers of drugs importation in any way", but one of the consultation suggestions was a reduced sentencing for drugs mules, who were frequently "persuaded or coerced into acting as couriers" and had "very little idea of the risks".
"I have enormous confidence in the wisdom of judges to pass appropriate sentences across the country.
"What these guidelines - if they are adopted - will do, is ensure consistency of approach but individual discretion in the case of each particular offender that comes to be sentenced," he added.
The draft guideline covers the most commonly sentenced drugs offences including importation, production, supply, permitting premises to be used for drugs offences and possession.
Submissions to the consultation can be made by email or post to the Sentencing Council between 28 March and 20 June.