UK police service 'transparent', says Sir Hugh Orde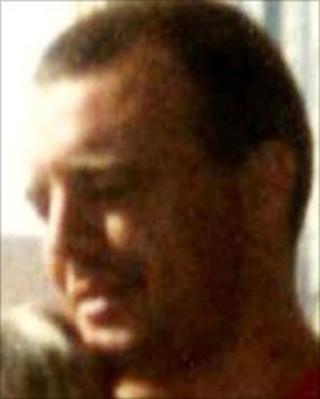 Britain's police service is "one of the most transparent" in the world, a senior officer has said.
Association of Chief Police Officers president Sir Hugh Orde was speaking as a Met officer faces a public misconduct hearing over the death of Ian Tomlinson at the 2009 G20 protest in London.
Prosecutors are deciding if the officer will be charged with manslaughter.
Sir Hugh told the BBC that while officers sometimes "closed ranks" there was no "trend of misinformation".
Evidence that emerged during the inquest into the death of newspaper seller Mr Tomlinson is to be reviewed by Director of Public Prosecutions Keir Starmer.
On Tuesday, the inquest jury concluded that Mr Tomlinson, 47, had been unlawfully killed and that Pc Simon Harwood had used "excessive and unreasonable force".
Mr Tomlinson collapsed and died after he was hit by a baton and pushed to the ground by Pc Harwood at the protests in the City of London on 1 April 2009.
Culture 'changed'
Sir Hugh told BBC Radio 4's Today programme that he did not want to comment on the specific case, but said that in general the policing of public order events in the UK was a "success story".
"We get it wrong now and again, and this case, as the commissioner has already said… was a matter of great regret to him that anybody had died in an operation in which he was responsible."
But he added: "I think transparency within British policing is a "step change" above anywhere else in the western world and indeed further afield, we should be quite proud of that.
"What we must do when we get it wrong is learn from our mistakes, accept fair criticism and respond to it so that the public have confidence when they wish to exercise their rights, under the Human Rights Act, to express their views."
The police service was criticised for its tactics during the protests. When asked about the perception that, when things did go wrong, police officers tended to react by wanting to cover up the truth, Sir Hugh said that culture had "changed hugely".
"I think there's a spectrum, to be quite honest.... I think in situations like this, in the initial event… there is, without question, huge confusion at the beginning. The trick is to make sure that as soon as hard facts come out, if you can make those explicit and clear to the whole community - and that is the right thing to do.
"In the majority of cases that is the case. There will of course be cases where people do close ranks, the culture in some parts of policing is, without doubt, a sort of internal one and people feel deep loyalty to their colleagues.
"I think that is changing, will change over time and has changed hugely from when I joined 34 years ago.
"We can say with absolute justification we have one of the most transparent police services in the world."
He said police officers were "truthful honourable people who do their very best to deliver a very complicated service".
"There is no underlying trend of misinformation being fed from the police service."
Sir Hugh added that he sensed many officers believed they were not being being fairly represented, and that when they did good work the world was "generally silent".
Pc Harwood has said he "did not foresee" that his actions would cause the fall, "let alone that it would result in any injury", in a statement released by his lawyers Reynolds Dawson .
The BBC's Danny Shaw said Pc Harwood's misconduct hearing would not be the first to be held in public, but it is believed to be the first in London.
Last year the Director of Public Prosecutions ruled out manslaughter charges, saying it could not be proved beyond reasonable doubt that Mr Tomlinson's death was caused by Pc Harwood pushing him to the ground.