Jeremy Bamber's legal team to be shown police photos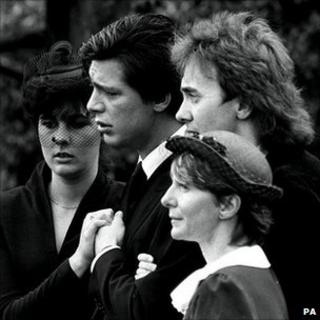 Jeremy Bamber's legal team will be allowed access to more than 400 crime scene photographs, the Criminal Cases Review Commission (CCRC) has said.
The photos were used to make a provisional decision not to refer his convictions for murdering five of his relatives to the Court of Appeal.
Bamber, 50, is serving a whole life term for the 1985 killings in Essex, but has always protested his innocence.
He claims the real killer was his schizophrenic sister Sheila Caffell.
Bamber maintains his sister shot her family before turning the gun on herself in the remote farmhouse at Tolleshunt D'Arcy, near Colchester.
Final decision
His legal team will now be given access to all 406 crime scene photographs, including dozens of post-mortem images of the victims, which were taken by Essex Police.
Lawyers were initially given until the start of May to respond to February's decision, but will now be given an extra 11 weeks until 22 July to study the images and make any representations to the CCRC.
The body will then make a final decision on whether or not to refer the case to the Court of Appeal.
At least 401 of those images have been seen by the lawyers and photographic experts before, with three of the other images showing the outside of White House Farm and two showing a blue Leyland van.
"The matters being discussed have included questions about the disclosure of crime scene photographs and negatives," a spokesman for the CCRC said.
"The commission is in possession of 401 negatives of photographs taken in connection with the murders at White House Farm that were provided to the commission by Essex Police.
"A further five prints were provided later by Essex Police after the force had carried out further checks at the Commission's request to ensure that we had possession of all available images.
"We have now approached Mr Bamber and his team with a proposal to allow them access to the material they require and to permit prints to be made of all the negatives in our possession."