Hard lessons to be learned from Checkpoint Blue 25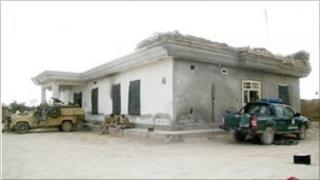 A coroner has returned verdicts of unlawful killing on five British soldiers who were shot by a rogue Afghan policeman at Checkpoint Blue 25 in November 2009. What lessons have been learned?
American and British military trainers have faced many challenges in producing an Afghan police force that is reliable and trustworthy, and much work remains to be done.
There is no doubt progress has been made.
The Afghan police have been a real part of the problem in the past, with a reputation for drug-taking and demanding bribes from ordinary Afghans, creating grievances which helped fuel the insurgency.
A blood feud between a police commander and locals in the village of Shin Kalay, which resulted in many violent incidents, was one reason the British soldiers who were killed were sent in to help mentor the Afghan police stationed at Checkpoint Blue 25.
But the doubts over the loyalty of some Afghan National Police (ANP) officers are being addressed by Nato.
The International Security Assistance Force (Isaf) has put in 220 counter-intelligence officers in the past 12 months to weed out Taliban infiltrators or sympathisers, and aims to have 450 eventually.
Vetting process
There is now also an eight-step vetting process for police recruits.
Biometric and fingerprint information held on each policeman who joins up helps ensure the tracking of staff - and can check people are who they say they are.
The rate of turnover in the ANP has also been lowered: attrition rates are now down to 1% a month for police since salaries went up to the same level as the Afghan army.
There are still issues with drug use within the police.
Although drug addicts - in particular those using heroin or opium - are not allowed to join the police, 10% of Afghan police tested positive last year under random drug tests. The main drug used was cannabis.
But that is slightly below the Afghan national rate of drug use.
A literacy programme for all army and police recruits has also helped address wider issues, such as ensuring identification and fighting corruption within the police.