London 2012: Police get Olympics training course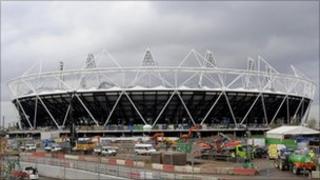 An online training course has been launched to help police officers and the emergency services prepare for the London 2012 Olympic Games.
The first of three parts focuses on safety and security, plus information about venues, the torch relay and cultural celebrations.
The second will look at command and control structures, while the third provides police operational briefings.
The course is produced by the National Policing Improvement Agency.
It said the aim was to increase understanding of the Games among the 250,000 police officers and staff plus 50,000 fire and ambulance personnel across Britain.
Police officers due to take part in policing the games will need to complete all three sections of the course. The second package is launched in September and the final instalment in March 2012.
Fire and and ambulance staff will only have to finish the first part.
NPIA chief executive Nick Gargan said: "It is crucial that all emergency staff work together to ensure safety and security at the London Games and events linked to them around the country."
Police officers are being drafted in from across the UK to help police the numerous events at the Games.