Four MS centres 'saved from closure' says charity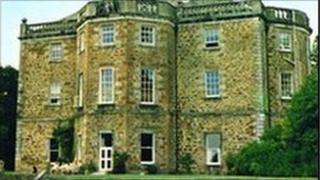 Four residential centres for people with multiple sclerosis have been saved from closure, a charity says.
The sale of the centres in York, Surrey, Warwickshire and East Lothian are almost complete, Simon Gillespie, chief executive of the MS Society said.
They were at risk of closing after the charity said it had decided to move out of directly providing respite care.
Last September, the charity's leadership survived a motion of no confidence over the closures.
The centres offer day-care and holidays for MS sufferers.
'View not supported'
Mr Gillespie told BBC News that the Helen Ley centre in Warwickshire and The Brambles in Surrey were being sold to MS Respite and Care Services and current staff would be transferred as part of the deal.
He said they had been negotiating with the firm and they were pleased that staff would carry on working there, which would help reassure users.
A different company is taking on The Woodlands in York and he said he hoped the sale would be completed by mid-August.
Leuchie House, near North Berwick, the only respite care centre for multiple sclerosis sufferers in Scotland, is likely to be taken on by the current management team and the transfer is set to go through later this month, he added.
Mr Gillespie said the society's membership voted for it to move out of respite care.
"Whilst I can sympathise and empathise with individuals who want us to continue to provide care, that view wasn't supported in our survey.
'More personalised'
An overwhelming majority of our membership - and we are a big membership organisation - voted in support of the change," he said.
At the time of the vote last September, the charity said 1,385 people had stayed at the centres in 2008/9 - but it estimates about 30,000 people need respite care.
The current service only helps about 4% of members and the organisation said it wanted to offer more personalised forms of treatment.
Because of the locations of the centre, they are hardly ever accessed by patients from Wales and Northern Ireland, it said.