'Significant gaps' in England and Wales crime figures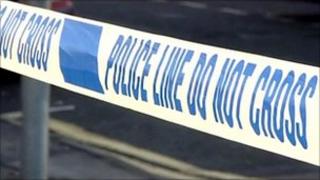 There are "significant gaps" in the way crime statistics for England and Wales are compiled, a review has found.
The review, commissioned by the home secretary, said crimes against children and businesses, fraud and cyber crime were not well covered by either police figures or the British Crime Survey.
The report found that trust in crime figures was "undermined" because some anti-social behaviour was not included.
The Home Office said it would consider the recommendations it made.
One of those was for the Office for National Statistics (ONS) to take over the publication of the statistics from the Home Office.
Others included conducting telephone surveys of businesses, and including statistics on crimes against 10 to 15-year-olds.
The review was commissioned by Home Secretary Theresa May in an attempt to find "cost-effective ways to improve the coverage and coherence of crime statistics" and improve public confidence in them.
There are two sets of figures. The British Crime Survey is based on interviews with tens of thousands of people, while the police record the number of incidents reported to them.
Crimes measured by the British Crime Survey are at their lowest level for 30 years.
Most types of crime recorded by police have been falling for about 10 years.
The author of the report, National Statistician Jill Matheson, called for major improvements in the collection and presentation of crime figures to reduce confusion.
She said the overall picture of crime could be conceived as a "jigsaw puzzle" and more pieces were needed to complete the picture.
She said: "There are long-standing challenges with coverage and presentation, real difficulties in definition and measurement, and concerns about a lack of public trust in the statistics.
"Public trust has also been affected by the fact that some crime is missed by both major sources."
But any change needed to be balanced against the needs of users for continuity, she said.
Policing and Criminal Justice Minister Nick Herbert said: "We have always said bold action needs to be taken to restore trust in crime statistics and that is why we asked the national statistician to conduct this comprehensive review.
"She has produced a number of recommendations - we will now be considering these and will respond in due course."
Shadow Home Office minister Vernon Coaker said: "Government ministers attempted to disparage crime statistics for political purposes, to avoid admitting crime fell under Labour.
"They have also pressed for changes to the crime statistics which would make it harder to monitor the effects of their policies on crime for the future.
"This independent report rightly rejects this political manipulation and should be accepted and supported by ministers."
Controversies
Crime statistics have frequently been controversial among politicians.
Before the 2010 General Election, then shadow home secretary Chris Grayling was accused of misleading the public in his use of crime statistics.
The Tories had said data showed a big rise in violent crime during Labour's time in government - but the way the figures were compiled changed in 2002.
The chairman of the UK Statistics Authority, Sir Michael Scholar, told Mr Grayling his statements were "likely to damage public trust in official statistics".
In 2008, Home Secretary Jacqui Smith apologised for releasing knife crime statistics too early.
She told MPs the government had been "too quick off the mark" in releasing figures which suggested a 27% fall in hospital admissions with stab wounds.
Sir Michael said his officials had warned the government not to release the "unchecked" and "selective" figures about knife crime.
Deputy Chief Constable Douglas Paxton, the lead on crime statistics for the Association of Chief Police Officers, said statistics could "never provide a complete picture of what is happening in neighbourhoods".
He said: "Of particular concern to the police service is the legislative framework around violent crime, which despite recent reviews, remains very much out of date.
"The range of offences are too varied and too complex, and the various counting rules and recording standards over-complicate the issue in the eyes of the public."
Earlier this year the Chief Constable of the British Transport Police, Andy Trotter, told a discussion hosted by the BBC and the Media Standards Trust that: "Crime statistics are routinely used and abused by politicians, police officers - abroad mainly - and journalists because it suits the story.
"Crime going down is never a story - or uncertainty about whether crime is up or down is never a good story - so politicians, both local and national, will like to use some movement in statistic, however minor, to prove their policies work or those of their opponents don't work."