Stay out of local affairs, MPs tell ministers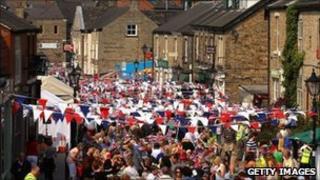 The coalition's commitment to localism will fail unless ministers resist the temptation to meddle, MPs have warned.
David Cameron and Nick Clegg have both trumpeted their commitment to breaking Whitehall's grip on power and handing decision-making to local people.
But MPs investigating the policy say ministers have so far shown "little appetite" for it in practice.
Labour says their report proves their claim that the government's localism agenda is a "sham".
MPs on the communities and local government committee found the idea of localism was "neither supported consistently across Whitehall nor implemented coherently by each department of state".
The committee warned ministers not to see decentralisation as a way of cutting costs, as there was no guarantee they would be able to save money by handing over central government functions to local groups.
Few departments had shown themselves willing to devolve budgetary control far or fast enough to allow localism to flourish, the report said.
It warned: "The government will have to resist temptation to intervene in local affairs - a measure of restraint for which ministers have shown worryingly little appetite thus far."
The MPs said ministers had failed to produce a "compelling vision" of what the "localist future" would look like.
The committee also said it was "unclear" whether small voluntary groups would be able to expand their activities to build Prime Minister David Cameron's Big Society at a time when their funding was being cut.
Committee chairman Clive Betts said: "The litmus test for delivering a more localist political culture will be how ministers react to devolved decisions they dislike.
"If the government persists with a policy of 'guided localism' it will undermine the whole decentralisation project."
'Double devolution'
The coalition agreement setting out the government's agenda promised "a fundamental shift of power from Westminster to people".
And the government is pushing ahead with plans for directly elected police commissioners, greater flexibility for councils on spending and new powers for communities to bid to take over threatened services.
Communities secretary Eric Pickles is pushing ahead with plans to create more elected mayors and enable local referendums.
The measures, contained in the government's Localism Bill, currently in its final Parliamentary stages, are central to Mr Cameron's Big Society vision.
Decentralisation minister Greg Clark said: "There should be a double devolution of power from central government to local government and to people and communities.
"The Localism Bill will create new rights to challenge the way local services are provided, purchase important community assets, and to create neighbourhood plans."
But Labour has also stressed its commitment to localism - despite critics' claims it centralised power during its time in government.
Shadow communities secretary Caroline Flint said the select committee's report showed the government's commitment to devolving power was "nothing more than a sham".
She said: "Not only does the Localism Bill create over 100 new powers for the secretary of state for communities and local government, but hardly a week goes by without Eric Pickles issuing a new missive or diktat telling councils what to do.
"The endless ministerial interference, the complete lack of joined-up thinking between departments on what localism actually means in practice and the absence of any central strategy has left the government's localism rhetoric sounding increasingly empty."