News of the World e-mail hack claims probed by police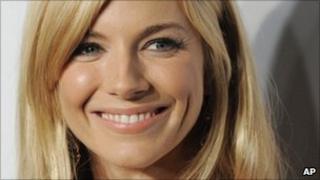 Scotland Yard is investigating allegations of computer-hacking involving the News of the World.
It is examining BBC Panorama's claims that a senior executive at the paper hired a hacker to access a former army intelligence officer's computer.
It has also emerged that a private investigator accused by an MP of covert surveillance for News International also worked for the Daily Mirror.
Papers seen by the BBC about his work for the Mirror show no illegality.
Leaked documents obtained by the BBC show Mr Rees was paid by the Mirror for work in 1998 and 1999 researching information on figures including Peter Mandelson, Alistair Campbell, Will Carling, Bank of England governors and a production company owned by the Earl and Countess of Wessex.
The papers, from a computer of Mr Rees's company Southern Investigations, are among those currently held by police and do not demonstrate any illegality.
A statement released by Mr Rees's lawyer said his client had "made many legal enquiries (eg electoral roll, Companies House) for many newspapers during the 1990s".
It added that the documents had been unlawfully obtained by the BBC, "almost certainly from police to distract attention from police failings".
A statement by the Mirror's parent company Trinity Mirror said: "Many years ago some of our journalists used Southern Investigations. They were last used in 1999.
"Trinity Mirror's position is clear. Our journalists work within the criminal law and the PCC (Press Complaints Commission) code of conduct."
'Criminal activity'
Scotland Yard's six-person unit running Operation Tuleta was set up following a Panorama programme in February that accused News of the World Irish edition editor Alex Marunchak of obtaining the private e-mails of ex-British intelligence officer Ian Hurst in 2006.
Mr Marunchak, who left the paper later in 2006, denied involvement.
The Met unit is looking into this and other claims resulting from the Panorama.
During a House of Lords debate on Thursday, Lord Prescott called for the government to hold an independent public inquiry into the hacking scandal.
Lord Prescott, an alleged victim of phone hacking, said a number of UK institutions - including the police - had been "polluted" by the "criminal activity by our press".
In the House of Commons on Wednesday, Tom Watson MP accused Mr Rees of carrying out covert surveillance for News International that had targeted former Prime Minister Tony Blair.
In response to the allegations, News International said: "It is well documented that Jonathan Rees and Southern Investigations worked for a whole variety of newspaper groups.
"With regards to Tom Watson's specific allegations, we believe these are wholly inaccurate."
The Guardian newspaper said Kate Middleton - now the Duchess of Cambridge - Prince Edward, the Countess of Wessex, the Duke and Duchess of Kent and former Home Secretary Jack Straw were all believed to have been victims of hacking.
Scotland Yard confirmed it had received several allegations of breaches of privacy since January that were being investigated.
On Tuesday, News International formally apologised in court to the actress Sienna Miller for hacking into several of her mobile phones.
The Met reopened its inquiry - known as Operation Weeting - in January into claims that staff at News International's News of the World newspaper had hacked into the phone messages of celebrities and other public figures.