London 2012: Tickets reallocated after cards declined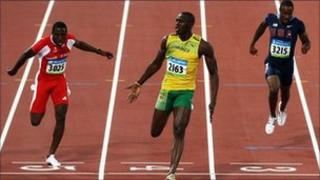 Thousands of people are set to find out whether they have got London 2012 tickets after the original recipients had their cards declined.
The deadline for card payments to be taken in the first wave of sales before tickets are re-allocated passes later.
A second round of ticket sales will start later this month and as many as a million more will be released next year when venue capacities are confirmed.
So far 1.8 million people have made 20 million bids for 6.6 million on sale.
However, organisers have said thousands of those who were selected had their bank cards refused and these tickets will be reallocated.
London 2012 has made three attempts to get payments from "problem" accounts where money could not be charged.
Meanwhile, hundreds of thousands of tickets that went unsold in the first ballot will be available to disappointed fans in a second round later this month, organisers Locog said.
It was moved to clarify the situation after Lord Coe, the chairman of the organising committee, told the BBC only around 100,000 seats would be put on sale in the second round.
It said he had meant "hundreds of thousands" and that details of the second process would be revealed on or before 24 June.
These tickets will be sold on a first come, first served basis.
The first ballot selected recipients at random, with thousands left disappointed.
Earlier this week London 2012 chairman Lord Coe said: "I clearly understand the disappointment of those who didn't get tickets but it is very important to recognise there are new stages - we will have a first come, first served second round for people who haven't got any tickets at all.
"Of course, as we go through that process, if there are tickets available at the end... we will seek to distribute them."