Arrest anonymity call from police chief Andy Trotter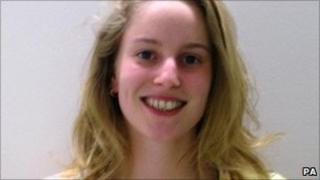 The media should be banned from naming people when they are arrested, the head of British Transport Police has said.
Chief Constable Andy Trotter said "catastrophic damage" could be done to personal lives, even if people were not charged or eventually cleared.
A recent parliamentary bid to protect defendant anonymity failed but he told the BBC action was needed.
It comes as two papers face a contempt of court case for stories on a man held in Bristol over Jo Yeates's killing.
The High Court has granted the attorney general permission to bring proceedings against the Sun and Daily Mirror following their reports about the December arrest of the landscape architect's landlord, Christopher Jefferies, who was later released without charge.
Glare of publicity
Speaking on the PM Programme on BBC Radio 4, Chief Constable Trotter, said: "My area of concern is around the way that people who are on the periphery of criminal inquiries can find a great invasion of their privacy. I think we've seen examples of that of late, in Bristol, and in other parts of the country."
The British Transport Police head, added: "We haven't got the American position of absolutely everything goes and is conducted in the glare of publicity from day one and equally we haven't got the protection that I think people should have."
In February, a private members bill by Conservative MP Anna Soubry which proposed restricting the naming of defendants before they were charged received support from MPs but failed to pass through parliament.
Chief Constable Trotter, who chairs the media advisory group for the Association of Chief Police Officers, told the BBC he was aware of the situation but had concluded that action was needed after having discussed the issue with other senior officers.
"I'm veering towards thinking we should be tougher on this," he said.
"We should have something that perhaps prevents the publication of the names of people who've been arrested, with some safeguards that need to be thought through. "