Torture rules challenged by human rights commission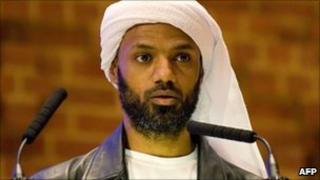 British intelligence officers could be aiding and abetting torture if they follow flawed guidance designed to prevent it, the High Court has heard.
Lawyers for the Equality and Human Rights Commission said the official guidance for questioning suspects held by foreign powers is unlawful.
The official guidance, published last year, bans officers from interrogations if they know someone will be tortured.
Government lawyers say the rules would not lead ministers to approve torture.
The official guidance is also being challenged by a former Iraqi detainee who alleges he was abused by British forces in 2006.
The consolidated guidance to intelligence officers and service personnel was published by the government last year after it had been revised in secret.
The rewrite came after a series of cases in which terrorism suspects arrested abroad said British agencies knew they were being tortured.
The guidance sets out when intelligence officers can interview a detainee held abroad, such as by Pakistan's intelligence services, request information or ask a foreign power to hold a suspect.
It says officers must not do anything that they "know or believe" could lead to torture.
But the guidance does not explicitly prevent officers from working with another agency if they think there is a "serious risk" of harm. It tells them to seek assurances from the foreign power, consult lawyers and ministers.
Ben Emmerson QC, for the EHRC, told the court that the guidance did not comply with international or English law.
He said that intelligence officers could face prosecution if they asked a foreign power to detain a suspect.
"If UK personnel solicit the detention of an individual by a foreign state, knowing that there is a real risk of torture, and as a direct result of that the UK's solicitation the individual is detained and tortured, we say that involves the UK in a breach of its international obligations and … involves the commission of a crime of aiding and abetting torture," he said.
But lawyers for the government say the challenge is flawed because the guidance reminds intelligence and military officers that they must not break UK laws on complicity in torture.
In the related case, lawyers for Alaa' Nassif Jassim Al-Bazzouni, a former detainee in Iraq, are arguing that their client was unlawfully "hooded" by British forces and that the torture guidance would not prevent it happening again.
Mr Al-Bazzouni, a father-of-three from Basra, which was controlled by British forces, says he was abused and hooded by British troops in 2006 in the wake of the war to overthrow Saddam Hussein.
Hooding was banned in the UK in 1972 after being used against paramilitary suspects in Northern Ireland.
The new guidance says hooding is a "cruel, inhuman or degrading treatment or punishment" except where it does not harm a detainee's physical or mental health and is "necessary for security reasons during arrest or transit".
The challenge comes amid a behind-the-scenes legal battle over complicity in torture and how its definition could eventually affect a forthcoming inquiry.
The prime minister has asked Sir Peter Gibson, a retired judge, to look into allegations of complicity and rendition - but the scope of the inquiry is not yet clear.
The Metropolitan Police are still investigating allegations of complicity in torture relating to the security agencies. Sir Peter's inquiry cannot start before those investigations have concluded.