Press Association backs phone-hack arrest reporter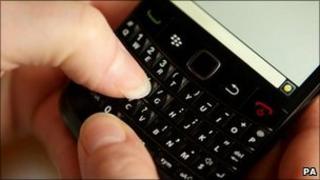 A Press Association journalist arrested as part of police investigations into alleged phone-hacking has received the "full support" of her editors.
Laura Elston, 34, the news agency's royal reporter, was released on police bail on Monday night after several hours of questioning.
PA editor Jonathan Grun said she was "a journalist of integrity".
Scotland Yard launched Operation Weeting in January after new claims of phone-hacking at the News of the World.
Mr Grun added: "We are offering her our full support and we hope that this matter can be cleared up as quickly as possible."
Ms Elston has worked for the agency since joining as a graduate trainee in 2000.
She was arrested at a central London police station on suspicion of intercepting communications and was released on bail until early October.
Meanwhile, the Metropolitan Police Commissioner has told MPs that, while he would prefer his officers were investigating robberies, it was the force's responsibility to run the inquiry.
Sir Paul Stephenson said around 45 officers were working on the inquiry, with a "significant number" of those working on "disclosure matters for the civil court".
'Get it right'
Giving evidence to the Commons Home Affairs Select Committee, he said: "Would I wish those very experienced detectives were actually investigating robberies? Of course I would, but nevertheless it's our responsibility, we've got to carry it out and we've got to get it right."
The Metropolitan Police are investigating claims the reporters for the News of the World hacked into the messages of celebrities and public figures between 2005 and 2006.
Last Thursday, police arrested a 39-year-old woman in West Yorkshire and was also bailed until October.
She is understood to be Terenia Taras, a former girlfriend of Greg Miskiw, who was a former head of news, assistant editor and head of the News of the World's Manchester Office.
The News of the World's former news editor Ian Edmondson, chief reporter Neville Thurlbeck and senior reporter James Weatherup have all been arrested and bailed until
In 2006, the paper's former royal editor, Clive Goodman, and private investigator Glenn Mulcaire were jailed for hacking into royal aides' voicemails.
Five alleged victims have reached out-of-court settlements with the newspaper, including celebrity publicist Max Clifford, who received a reported £1m.
Earlier this month, the News of the World apologised in court and formerly settled for £100,000 with actress Sienna Miller for hacking into several of her mobile phones.