Camelot announces National Lottery expansion plans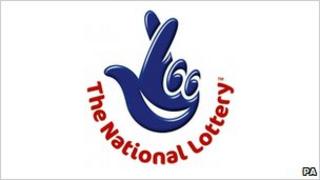 Camelot has proposed installing 8,000 additional lottery terminals in return for an extended licence to run the National Lottery.
If approved by the National Lottery Commission, the proposal would allow Camelot to operate the lottery for an extra five years.
Camelot says the expansion would raise an extra £1.4bn for "good causes" and £600m in lottery duty over 12 years.
In 2010-11 Camelot announced record ticket sales of more than £5.8bn.
Extra funding
The company says most of the proposed new terminals would be in rural areas and post offices.
Chief executive Dianne Thompson said the company did not want to take its success for granted.
"We want to build on our track record - and this initiative will enable us to do just that," she said.
"With charities and foundations up and down the country anxious about future funding, an extra £1.4 billion in good causes funding alone over the next 12 years from the National Lottery could make a real difference to people and communities the length and breadth of the UK."
Thirteen funding bodies decide which organisations receive lottery money, with 46% currently shared by charities, and health, education and environment groups. The remainder is split between sports, arts and heritage projects.
Camelot was awarded the National Lottery franchise in 1993. Its existing 10-year licence is due to expire in 2019.
A spokesman for GamCare - which supports problem gamblers and creates awareness about responsible gambling - said the charity had worked with Camelot before and looked forward to seeing the detail of the company's expansion plans.
"We will raise any concerns or issues we may have with them when we discuss the detail."