Jeremy Bamber's lawyers given more time to prepare case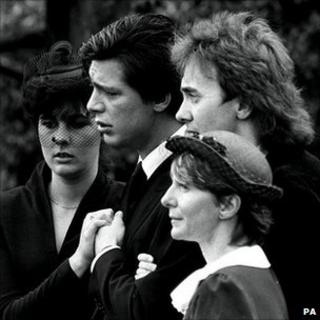 Jeremy Bamber's legal team has been granted extra time to respond to the decision not to refer his murder conviction to the Court of Appeal.
Bamber, 50, is serving a whole-life term for murdering five of his relatives in Essex in 1985.
His lawyers had been granted access to more than 400 crime scene photographs until this Friday.
But the Criminal Cases Review Commission (CCRC) said Bamber's team would now be given until 8 September.
Bamber has always maintained he is innocent of killing his family at their remote farmhouse in Tolleshunt D'Arcy, near Colchester.
He claims his sister Sheila Caffell killed the family before turning the gun on herself.
The CCRC told Bamber on 11 February of its provisional decision not to refer his case to the Court of Appeal.
Bamber and his legal team were sent an 89-page document setting out in detail the commission's analysis of the case and invited them to respond within three months.
The body will then make a final decision on whether or not to refer the case to the Court of Appeal.
The CCRC said in a statement: "In the interests of completeness, the commission has agreed to the six-week extension that has been requested.
"Such extensions are not unusual."